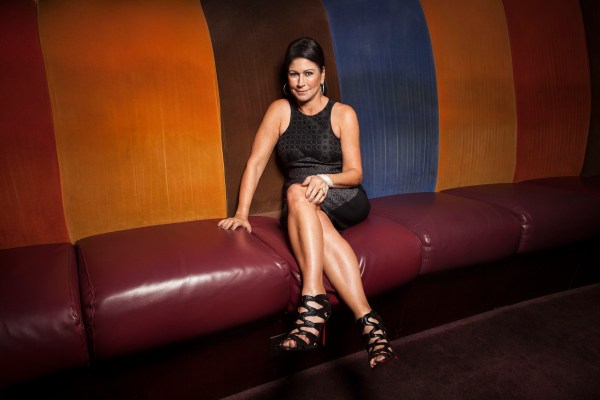 Backstage at Madison Square Garden's Stand Up for Heroes benefit, a double-amputee veteran waited with his mother, as he prepared to go onstage to fulfill his—and probably many other people's—lifelong dream of playing backup for Bruce Springsteen. Nearby stood a 76-year-old man with one eye clouded over with a diabetic cataract. That man approached the veteran and said, "What happened to you?"
"I lost them in the war," the young man replied, referring to his lower legs.
The old man fixed his good eye on the veteran and patted him twice—thump, thump!—on the thigh. "Oh yeah, you lost them?" he grinned. "Well, where did you put them?"
A moment of silence passed. And then another. And then the man's mother began to laugh.
They say comedy is all about timing. But it is also about perception shifts: What is being hidden? How is it revealed? For example, the scene in the wings at Stand Up For Heroes, which was held in conjunction with the comedy club Carolines on Broadway, might have played out differently if the older man in question hadn't been Navy veteran and famed Huxtable Bill Cosby.
Here's another example of an unexpected punch line: Caroline Hirsch, the owner of Carolines and our reason for being backstage at MSG that night, isn't funny.
"I'm not," she told us days earlier over lunch in Times Square, down the block from her venue's third iteration.
Not only is she not funny, her whole vibe—described by comedian Lisa Lampanelli as "Charlotte from Sex and the City" and "like one of those Real Housewives, but not the ones on TV, the real ones"—is so Park Avenue lioness that you could be forgiven for thinking at first glance that she might not have a sense of humor at all.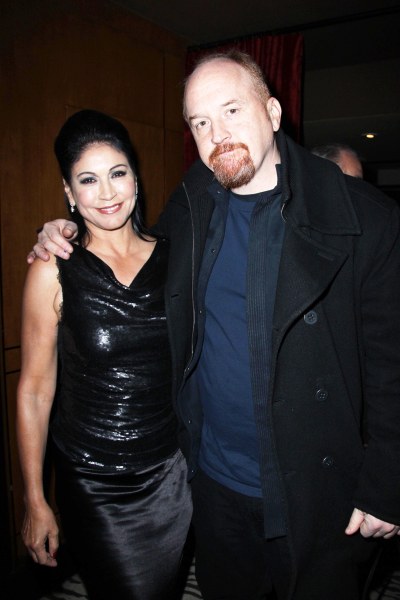 But it would be impossible for someone to do what Ms. Hirsch has done without a fine-tuned ear for funny. She is the proprietor of one of the city's most storied comedy venues, a 325-seat Broadway club whose architecture alone has won numerous awards, the curator of New York's modern stand-up scene, the godmother of observational comedy and a woman who helped launch a thousand careers. Naming the A-listers who owe their livelihood to Carolines would take up this article's entire word count, but here's a quick sample: Jerry Seinfeld, Larry David, Louis C.K., Lewis Black, Jon Stewart, Sarah Silverman, Chris Rock, Paul Reubens, Andrew Dice Clay, Bill Burr, Ms. Lampanelli and Jay Leno (who was the first comedian she ever booked).
Basically, if you've done stand-up in the past 30 years and you haven't filled the room at Carolines, chances are you haven't made it, kid.
Despite her high-society look, Ms. Hirsch came from humble beginnings. She was born in Flatbush—"My parents were laborers," she said, without elaborating—and attended City College. At age 24, she married Telerate tycoon Neil Hirsch (whose last name she has kept, though the couple separated in the late '80s). After a gig as a buyer for Gimbels, she founded Carolines in Chelsea in 1981 along with friends Carl Christian and Bob Stickney, who asked her to go in with them so they could have a woman's name for the club.
At the time, cabarets and comedy clubs like Catch a Rising Star were in vogue; rarely would a stand-up be given more than 15 minutes for a set. And headlining? Never.
"I wasn't a fan of those places," Ms. Hirsch said. "There wasn't any observational comedy yet; it was still all very vaudeville, a lot of music and other acts with stand-ups trying to imitate Carson."
Not that she's dissing Johnny Carson: Ms. Hirsch cites The Tonight Show icon, as well as Norman Lear shows, like All In the Family, Maude and Sanford and Son, as formative comedy viewing. In fact, the Lear-isms that were often spouted by everyday, down-on-their-luck joes shed some light on how the genre of observational humor, which dispatched with the punch line in favor of longer, rambling tales, was effectively born in her club.
"Before Caroline Hirsch, there was no high-end comedy nightclub in New York City," Jerry Seinfeld told The Observer. "There were showcase clubs where you were either an open mic-er, a regular or the emcee. Carolines was a new echelon."
In 1987, the venue moved to the South Street Seaport, which is where Ms. Hirsch worked out a deal with A&E for Caroline's Comedy Hour, a CableACE award-winning stand-up series that ran from 1989 to 1995 and introduced the world to Lewis Black, Colin Quinn and Norm MacDonald. Jon Stewart and Michael Patrick King (Sex and the City) were two of the early writers on the show. In 1992, the club moved to Times Square, where it still features the color palette of what can only be described as a "tasteful circus": interlocking triangles of green, orange and yellow, black diamonds with white letters that announce Carolines to the world.
"You had to be a real professional that had made something of a name for yourself to work there," Mr. Seinfeld said. "It felt like the major leagues when you got that gig. I always loved playing there."
Ms. Lampanelli holds similar esteem for the club. "I didn't start doing Carolines until around 2000," she said. "I wasn't ready. I wanted to wait until I had the best material possible. It's not like you go to The New York Observer and ask for a job the day you graduate from high school, right?