From the showrooms at Salone del Mobile to the design fairs of Miami and bright lights of New York, we discover and experiences some of the most fabulous grown-up toys and indulgences. For this holiday season, we recount some of our most memorably gizmos, gadgets and pleasures for that refined bon vivant in your life.
2015 F-TYPE Coupe, $65,000- $99,000, jaguarusa.com
The New York Observer test-drove this puppy along Route 1 from South Beach to the Florida Keys during Miami Art Week. The model we drove took us from 0 to 60 mph in around 5 seconds thanks to a 3-liter supercharged V6 engine. When we nearly caught up to a Florida State Trooper going 125mph, we knew that this beast had won our heart. UES to Sagaponack in 1.5hrs? Get this play-mobile for yourself!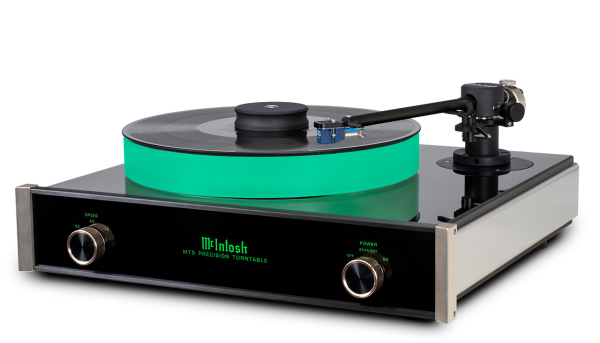 McIntosh MT5 Precision Turntable and McIntosh McAire, $6500, mcintoshlabs.com
Blame it on all those late nights dancing around town, but thanks to it's easy-to-use compatibility with our iTunes library and that stellar portable sound it delivers, the McIntosh McAire easily one us over. Naysayers will justly gripe about the price of this vinyl turntable, but its sexy design and incredible quality will ensure that your holiday parties keep our guests dancing, albeit enviously.
Malle W. Trousseau Kitchen Set, $5,800, momastore.org
A recent tour of the MoMA Design Store showroom had our gourmet appetite whetted and ready to go. This sleek kitchenware set of 43 boasts a curated collection of kitchen utensils from around the globe. Functional and modern the set comes already organized in a recycled cardboard "trousseau."
Hammacher Schlemmer Classic Snow Cone Cart, $4,000, hammacher.com
There's no place more outlandish or savvy to buy contemporary and well-crafted high-end gifts than this beloved New York retail institution, which just received an upgrade. This Classic Snow Cone Cart hits Hammacher's "the Best, the Only, and the Unexpected" list and produces up to 500 lbs. of finely granulated ice per hour from household ice cubes. Perfect for that house party show off.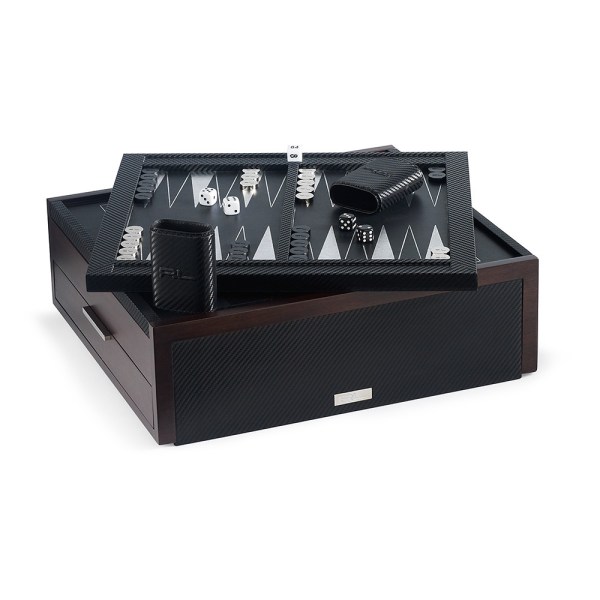 Ralph Lauren Bond Carbon Fiber five in one game set, $4,995, ralphlauren.com
There is no better pastime than card games and some low stakes gambling at home. A refined option for fanciful card players is Ralph Lauren's smart five in one game set. You better stock up on the Tanqueray and Johnnie Walker…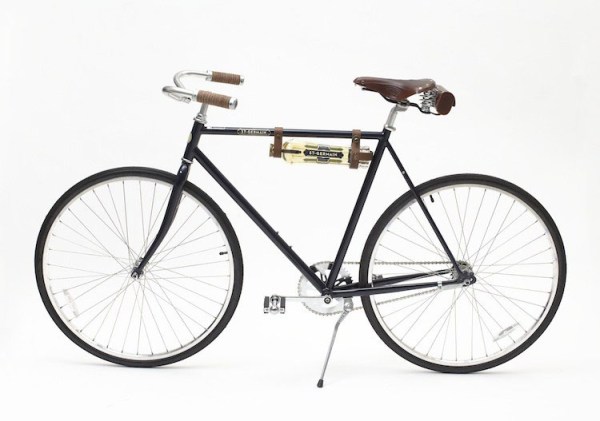 St-Germain Vintage Parisian Bicycle, $1,000, stgermaincollection.com
Booze and biking– could there be a better combination? Nay! St-Germain and Linus Bikes have collaborated on a limited edition, retro-inspired bicycle that is readily equipped for sipping and spinning.
After Midnight, $60-150, aftermidnightbroadway.com
Once that fine-living flâneur in your life has experienced all those toys, it'll be time to take in some entertainment. Score tickets to this must-see reinvented production of Cotton Club Parade, which previously set City Center on fire. After Midnight, a jukebox jazz musical now playing on Broadway at the Brooks Atkinson Theatre, stars the phenomenal "American Idol" winner Fantasia with direction and choreography by Warren Carlyle and a dazzling set by superstar fashion pair Isabel and Ruben Toledo.  It's a lavish departure into the swanky circus of Harlem nightclubs and the perfect way to sizzle into 2014.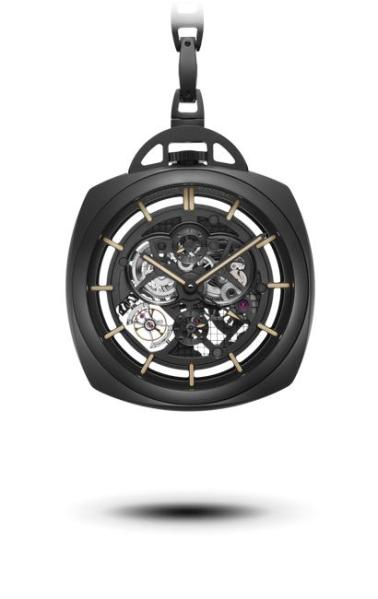 Pocket Watch Tourbillon GMT Ceramica PAM00446, approx. $200,000, panerai.com
Only 50 of these Panerai bad boys exist. The pocket watch is about five times harder than steel, water resistant and scratch proof. It has to be the watch collectors' novelty timepiece of the year!