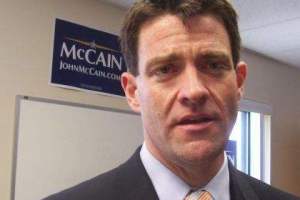 TRENTON – Assembly Democrats said Monday they need more answers regarding the depth of involvement of the Port Authority's top N.J. appointee into the September Fort Lee lane closures.
The Transportation Committee Chairman, John Wisniewski, made it clear: He personally thinks former state Sen. Bill Baroni should be gone. "He's outlived his usefulness at the Port Authority,'' he said.
Another committee Democrat, Gordon Johnson, was succinct in his assessment of Baroni's appearance two weeks ago: "Baroni was not truthful with us."
After a daylong hearing before the Committee at which the top Port Authority executive blamed N.J.'s No. 2 appointee for the decision to shut Fort Lee lanes at the George Washington Bridge in September, Democrats said it raised questions about how much Baroni knew about the four-day lane closures there.
Wisniewski said the panel might issue a subpoena for both Baroni and since-resigned N.J appointee David Wildstein.
Baroni appeared two weeks ago before the committee on a voluntary basis, but in light of today's testimony from three Port Authority officials, committee members expressed skepticism that Baroni did not know about the closures ahead of time.
Wisniewski said it was his belief, and the belief of other committee members, that Baroni should be gone from the Authority. He said that a major unanswered question is whether Wildstein, a former editor at PolitickerNJ, communicated with Baroni about closing lanes ahead of time.
Johnson said that when Baroni testified Nov. 25, he gave lawmakers the impression that a traffic study was needed into why the majority of bridge users were inconvenienced because three lanes were given over to host town Fort Lee.
"There was no study,'' Johnson said today after hearing the testimony from Authority Executive Director Patrick Foye, the top N.Y. appointee. "Nobody's talking about a study."
And Wisniewski said after the hearing that it appeared the closures occurred first and then Authority officials concocted the traffic study story later.
The panel even took testimony today from an engineer, Hal Simoff, who said if one was going to study traffic, shutting lanes as the Authority did is not the way to go about it.
Published reports have said the closures might have been political retribution against Fort Lee's mayor.
Foye and two other top Authority officials on Monday pointed the finger at Wildstein, who submitted his resignation last week, citing the "distraction" that the lane closure situation had become.
When asked today why the committee had not subpoenaed Wildstein as it did the other officials who appeared Monday, Wisniewski talked about the methodical approach the committee is taking, and he pointed out that it took all day today to hear from just four witnesses. But he said that he and Baroni still could be subpoenaed.
Foye today reiterated a previously stated opinion that the lane closures possibly violated a federal bridge act as well as the states' laws.
Although he sought to reassure lawmakers several times today that this would not recur, Democrats were skeptical.
"How do we tell our constituents it's all better?" Wisniewski said. "From what they see it's not."