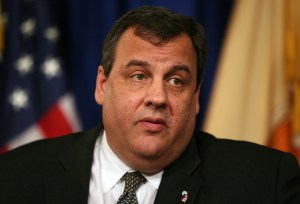 Gov. Chris Christie reportedly complained to New York's governor over his appointee to the Port Authority of New York and New Jersey's handling of the controversy surrounding lane closures on the George Washington Bridge.
The Wall Street Journal is reporting Christie complained on the phone to New York Gov. Andrew Cuomo about the authority's executive director, Patrick Foye, "pressing too hard to get to the bottom of why the number of toll lanes onto the bridge from Fort Lee, N.J., was cut from three to one in early September," the newspaper reports, citing an anonymous source.
Cuomo, a Democrat, appointed Foye to his role at the Port Authority.
The newspaper reported it wasn't clear how Cuomo responded to the call and the New York governor's office declined to comment for the story.
Christie's office responded with the same comment it provided the Wall Street Journal.
"The governor speaks regularly with Governor Cuomo on any number of mutual-interest topics. Those conversations are private," Christie spokesman Michael Drewniak said.