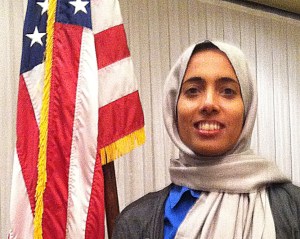 Azra Baig will be sworn in tonight as the first female of Asian-American background to serve on the South Brunswick Board of Education.
The Board of Education will have their reorganization meeting at Crossroads North Middle School Auditorium in Monmouth Junction.
"I hope to represent our community," Baig told PolitickerNJ.com. "It's very diverse. We have a diverse number of people here, particularly from South Asia. I'll be a good voice. I'm very visible everywhere, and I hope to encourage volunteerism. It takes everyone."
This was Baig's second time running for the School Board and her first victory, this time in an uncontested election.
A substitute school nurse, she also works as a local reporter.
The Pakistani-American will be the only female on the nine-member Board and just one of three Board members with children in the School District.
She is the mothter of a 9th-grader and an 11th-grader.