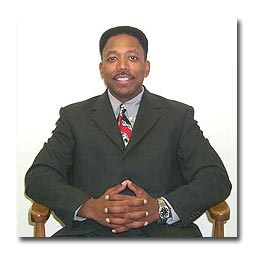 Linden Councilman Derek Armstead will again run for mayor of the Union County industrial town.
Armstead upset the Democratic Party establishment when he ran for mayor in 2010 and defeated the party choice in the primary.
He then came within a few votes of upsetting two-time incumbent Mayor Richard Gerbounka, an independent.
"It's TIME TO PUT AN END TO THE POLITICS OF EXCLUSION & PRIVILEGE IN LINDEN, NJ and bring everybody together," Armstead wrote in a FaceBook post. "As your MAYOR, my allegiance will be to you the PEOPLE. After all, it's your city and your tax dollars. You deserve equal treatment. It's going to take all of you on TUESDAY JUNE 3rd to make this happen.
"Don't give up," Armstead added. "Just remember, God uses obstacles in our lives as an instrument to fortify our faith. When you take a look at all the great leaders of our past, religion played a major role in their lives. Nothing was handed down to them on a silver platter. The great Dr. Martin Luther King Jr., Abraham Lincoln, John F. Kennedy and the list goes on were all assassinated fighting for JUSTICE, EQUALITY, JOBS, ECONOMIC, AND EDUCATIONAL OPPORTUNITIES for all. CRIME and VIOLENCE are destroying our communities. Something has to be done. The year 2014 is proving to be a challenge; but I would rather walk through stormy seas with God than calm waters and sell the people of Linden for 50 pieces of gold."