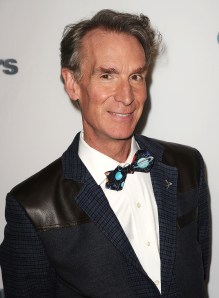 The founder of Kentucky's Creation Museum has challenged Bill Nye to a battle of the wits. And, lucky for everyone, the inspiration for everyone's favorite parody Twitter account accepted.
It all stems from a video Mr. Nye posted last year, Dangerous Minds reports. In it, the scientist posited that, hey, maybe we should tell kids about evolution in schools instead of pushing religious doctrine?
Ken Ham, said creationist museum founder, was pretty offended and subsequently put forth his debate challenge. It'll be held on Feb. 4 at the Creation Museum in Kentucky (see you there lol syke) and will ask the question, "Is creation a viable model of origins?"
Sadly, 46 percent of Americans actually believe it is, Dangerous Minds points out. And here we thought video games were the problem.
It's unclear whether the debate will be broadcast online. Here's Mr. Nye's video:
[youtube=http://www.youtube.com/watch?v=gHbYJfwFgOU&w=560&h=315]
And Mr. Ham's rebuttal, in which he says Mr. Nye "doesn't understand science" and "doesn't teach children how to think critically." Balderdash.
[youtube=http://www.youtube.com/watch?v=JxX11c1cSWU&w=560&h=315]
We're guessing Mr. Nye won't reference this fake tweet in his opening argument, but a gal can dream: