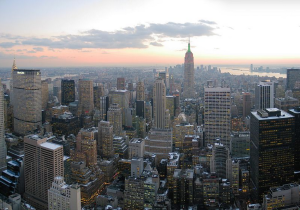 It's a brand new year and time to take stock of what's happening in our world.
Has Snapchat effectively eliminated the need for all forms of verbal communication? Almost. Do we now spend more time taking selfies than any other activity? Yes. Is Juan Pablo the hottest Bachelor in the show's 17-season history? Definitely yes.
Most importantly, who are this year's most notable tech insurgents, quietly and diligently working toward making New York the global epicenter of technology? We're not looking for the already established David Karps and Jonah Perettis; rather, we want to find the unsung heroes of New York's tech revolution.
We need your help! Who would you like to see on Betabeat's list of 2014 Tech Insurgents? Email your nominations to jtaylor@observer.com by the end of this week, and we'll take them into consideration. 
Need some inspiration? Check out our 2012 Tech Insurgents list.
Thanks a bunch! You can go back to Vine surfing now.