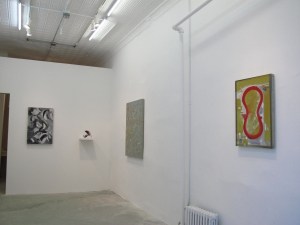 Callicoon Fine Arts, which has been located on Forsyth Street, between Delancey and Broome, since 2011, announced today that it is moving around the corner to a space at 49 Delancey. The new location, formerly a pet store with a specialty in fish, will measure about 1,100 square, making it roughly three times the size of its current home.
The new venue opens on Feb. 23 with Thomas Kovachevich's sophomore show at the gallery, which will be a tripartite affair. It will also take up Callicoon's current space and Gowanus' Show Room gallery, which will also be showing him for a second time. Callicoon will close its current location at the end of June.
Callicoon, which Photios Giovanis opened in 2009 in the eponymous town in the Catskills in upstate New York, shows artists like Etel Adnan, Sadie Benning, A.K. Burns, James Hoff and Luther Price.