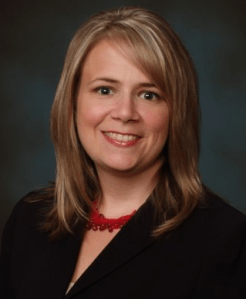 Third congressional district Democrats appear to be coalescing around Burlington County Freeholder Aimee Belgard as their pick to make a run for Congress.
Belgard, who already received the support of Burlington County Democrats, is said to be the likely pick of Ocean County Democrats, according to a county source.
Belgard is vying for her party's nomination as at least two other CD 3 Democrats expressed interest last month in a campaign for the seat slated to be vacated by U.S. Rep. Jon Runyan (R-3).
Both Howard Kleinhendler, a corporate lawyer who previously challenged Rep. Chris Smith (R-4), and Jack Fanous, co-founder and executive director of the veterans group G.I. Go Fund, told PolitickerNJ in December they're interested in making a run for the seat.
However, Belgard continues to garner the support of Southern Democrats who indicate the party is beginning to come together.
"I am firmly in her corner as a supporter," said Assemblyman Troy Singleton (D-7). "I think she would make a great congressperson."
The Burlington County Democratic Committee voted to endorse and support Belgard's candidacy on Dec. 5.