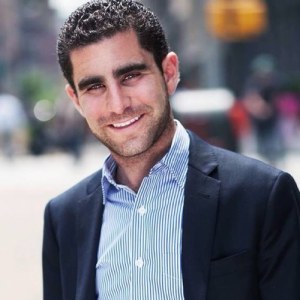 In a scene out of a Scorsese film yet to come, self-described "Bitcoin evangelist" Charlie Shrem was arrested at John F. Kennedy International Airport on charges that he schemed to sell more than $1 million in Bitcoins to users of the Silk Road yesterday.
Put this arrest right above Dogecoin and Coinye West on the list of reasons why Bitcoin is the Jonah Hill in The Wolf of Wall Street of currency: no matter how much they strive to be taken seriously, the Bitcoin community remains a punch line.
Mr. Shrem, 24, is the CEO and compliance officer of BitInstant, a Bitcoin exchange company that was charged in a class action lawsuit alleging the company misrepresented exchange times. Mr. Shrem is the subject of a recent Vocativ article entitled, "My Night Out With Bitcoin Millionaire and Proud Stoner Charlie Shrem." The article describes him holding court at his own bar and explaining that he'd never hire anyone he could't smoke weed with. He says it's "largely falsified."
His alleged conspirator, Robert M. Faiella, was also arrested today in his hometown of Cape Coral, Fla. Mr. Faiella is "an underground Bitcoin exchanger," according to a release from the United States Attorney's Office, Southern District of New York.
Mr. Faiella, 52, allegedly ran an underground Bitcoin exchange on the Silk Road website from December 2011 to October 2013. He operated under the username BTCKing (it beats Carlos Danger) and sold Bitcoins to users who wanted to buy illegal drugs, the release says. The Silk Road website only accepts Bitcoins as payment.
Mr. Faiella allegedly filled Bitcoin orders through a company based in New York that allowed users to make transactions while remaining anonymous. Mr. Shrem was the CEO of that anonymous exchange company, the release from the Attorney's Office says. Mr. Shrem's other company, BitInstant, isn't named in the release, which simply refers to the entity performing the anonymous exchanges as "the Company."
BitInstant's website is currently down.
Mr. Shrem was the anonymous exchange company's CEO and, from August 2011 through July 2013, when the company ceased operating, he was also its compliance officer, the release says.
The release also says Mr. Shrem personally bought drugs on Silk Road, so he was fully aware that it was a drug trafficking website. The Attorney's Office is charging that Mr. Shrem aided Mr. Faiella in the exchanges and failed to file a single suspicious activity report with the U.S. Treasury Department, as he was required to do as the Company's compliance officer.
Mr. Faiella stopped dealing with the Company when it stopped accepting cash payments in late 2012, the release says. He allegedly shut down his Silk Road business for a while, then resumed operation in April 2013 without the Company's assistance and continued exchanging tens of thousands of dollars a week in Bitcoins until the Silk Road website was shut down by law enforcement in October 2013.
Each man is being charged with one count of conspiracy to commit money laundering, which carries a maximum sentence of 20 years in prison, and one count of operating an unlicensed money transmitting business, which carries a maximum sentence of five years in prison. Mr. Shrem is also being charged with one count of willful failure to file a suspicious activity report, which carries a maximum sentence of five years in prison.
The investigation is ongoing, and the prosecution is being handled by the U.S. Attorney's Office's Complex Frauds Unit.
This doesn't bode well for Bitcoin, which is already having trouble being accepted by larger financial institutions. It's already got a reputation of being used for illegal drug transactions. That one of its high profile "evangelists" would be charged with using it for just that purpose won't do much to persuade detractors that the currency is legitimate.
UPDATE 2:17 P.M.: Bitcoin enthusiasts and BitInstant investors Cameron and Tyler Winklevoss of Winklevoss Capital (and, duh, The Social Network fictional infamy) have released a statement about yesterday's arrest:
"When we invested in BitInstant in the fall of 2012, its management made a commitment to us that they would abide by all applicable laws – including money laundering laws – and we expected nothing less.  Although BitInstant is not named in today's indictment of Charlie Shrem, we are obviously deeply concerned about his arrest.  We were passive investors in BitInstant and will do everything we can to help law enforcement officials. We fully support any and all governmental efforts to ensure that money laundering requirements are enforced, and look forward to clearer regulation being implemented on the purchase and sale of bitcoins."