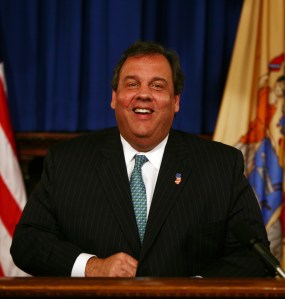 Gov. Chris Christie is slated to endorse U.S. Rep. Frank LoBiondo's (R-2) bid to seek another term in Congress on Monday, sources said.
The federal lawmaker who appeared with Christie on the campaign trail is set to receive the governor's official endorsement during a Statehouse news conference Monday afternoon, South Jersey sources confirmed. LoBiondo's office announced the event Thursday.
LoBiondo appeared with Christie in the lead up to the November election at several stops along Christie's final bus tour of his gubernatorial campaign.
In the Democratic Party, attorney Bill Hughes Jr. announced he's pursuing his party's nomination to challenge the incumbent congressman and state Sen. Jeff Van Drew (D-1) said on Thursday he would make a decision on whether to run by the end of the month.
LoBiondo's news conference with Christie is slated for Monday at 2:30 p.m.