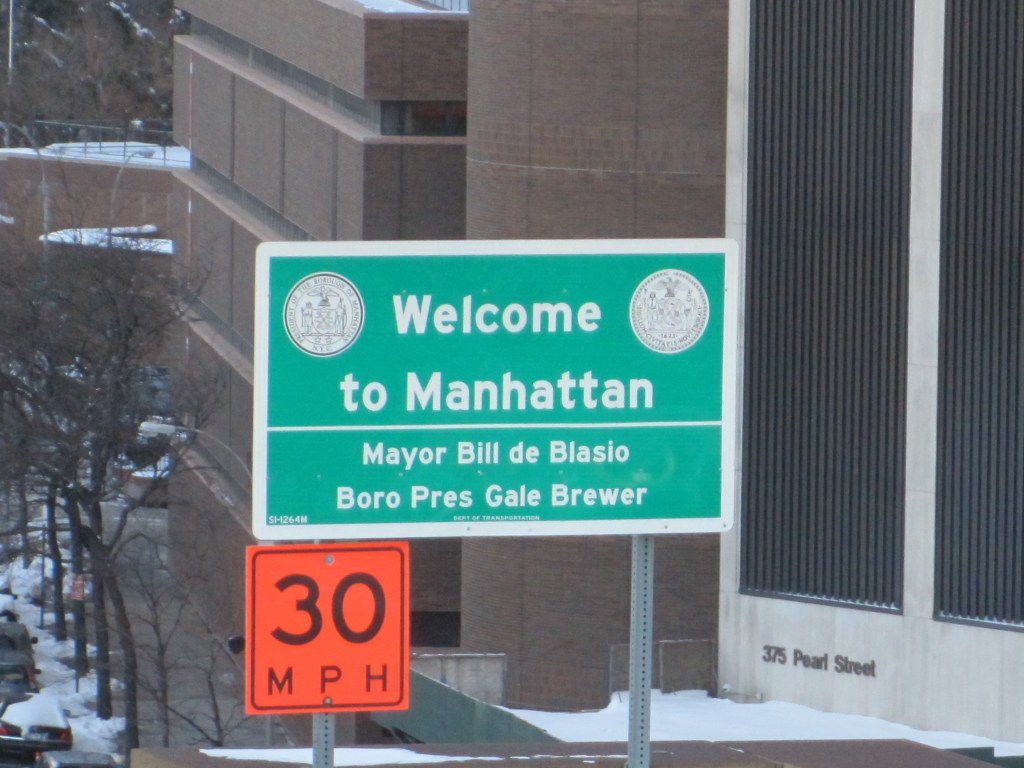 He's already put his stamp on City Hall and on nyc.gov; now Mayor Bill de Blasio's name is being added to street signs across the city.
The Department of Transportation last week began updating the "welcome" signs that greet drivers as they travel between the city's five boroughs, replacing the old mayor and borough presidents' names, which appear in white letters, with their newly-elected replacements.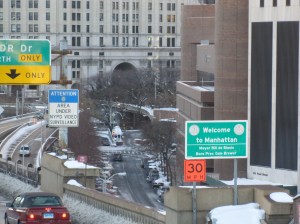 DOT spokesman Nick Mosquera said the installations began last Thursday and include a new "Welcome to Manhattan" sign on the Brooklyn Bridge, a well as 10 signs in Queens and Manhattan, 14 in the Bronx, four in Staten Island and 15 in Brooklyn.
The cost of the project: an estimated $27,700, including manpower, sources said.
The signs, which are manufactured at the DOT's signage facility, have been updated to reflect new administrations since at least the Giuliani administration.
Work on the project is scheduled to be completed in five-to-10 days, weather permitting, according to the agency.
Update (8:43 a.m.): The work is now expected to be done by the end of this week, according to the DOT.