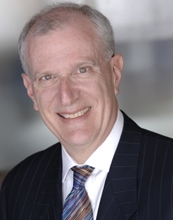 With three offices and 125 agents, Warburg Realty is hardly the sort of megafirm accustomed to snapping up other brokerages. In fact, up until today, when Warburg announced that it would be buying boutique brokerage Rubicon Property, it has never acquired another company. But Frederick Peters, president of Warburg, told The Observer that he was wouldn't mind repeating the maneuver.
He had been considering an expansion into Brooklyn, when through a "serious of serendipitous coincidences" he met for breakfast with Rubicon founder Jason Haber who, he said, impressed him "as the kind of young man I'd like to work with. He's smart and philanthropic and an overall good guy. He had an Upper West Side storefront and a nice group of agents, which is probably the biggest issue in an acquisition—creating a shared culture."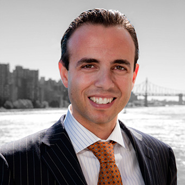 The purchase will give Warburg a presence on the Upper West Side, expanding the company's uptown clout across the park (Warburg has two Upper East Side offices, as well as one in Tribeca) and add Rubicon's eight full-time agents and four part-time agents to the Warburg fold.
When we reached him on the phone, Mr. Haber confessed that deal's closure had left him feeling somewhat overwhelmed—he said the first thing he'd done when it closed was to sign up to work at a soup kitchen. Rubicon, which Mr. Haber founded in 2010 as a socially-conscious firm that made a point of donating to the cause of clean drinking water, has been approached by several larger companies in the recent past, he said, but he hadn't considered selling until he met Mr. Peters.
"They looked at more than our sales, they looked at our souls," Mr. Haber said. "They understood, the why, the idea of having a purpose and introducing that into business"—the company's clean water donations that will continue under Warburg ownership. "Also," he added, "in this market where you have to treat each listing lead as gold, I think that being with a big name is very helpful."
The parties declined to disclose the terms of the sale.
Asked why he had decided it was time to expand now after years in the business, Mr. Peters noted that "we are in the age of the mega firm. We're never going to be a mega firm, but we're happy to get a little bit bigger."
How much bigger? Mr. Peters said that he'd be comfortable at around 200 people (with its most recent acquisition, Warburg now has 137) and is looking at Brooklyn—"Like everyone else, I'd love to be in the Slope," he admitted. "But also Carroll Gardens, Boerum Hill, the southern part of the Heights."
Wouldn't we all?