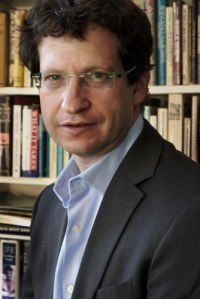 Daniel Klaidman is leaving The Daily Beast, where he was the national political correspondent, to be the deputy editor of Yahoo News, which has been scooping up big name journalists including David Pogue, Katie Couric and Matt Bai.
"Dan is an exceptional choice for Deputy Editor of Yahoo News," Yahoo News editor in chief Megan Liberman said in an announcement of the hire. "He is known for his talent in guiding writers and reporters, conceiving high-impact original stories, reacting quickly and creatively to breaking news and managing a large and active newsroom. He will make a huge contribution to the Yahoo News team."
Mr. Klaidman had been at Newsweek since 1996, serving at various times as an investigative reporter, Middle East correpondent and Washington Bureau Chief. From 2006 to 2011, Mr. Klaidman was the magazine's managing editor.