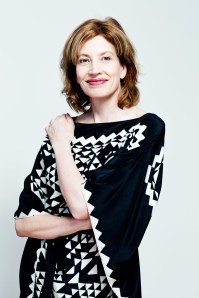 The Katonah Museum of Art, of Katonah, N.Y., announced today that it has hired Darsie Alexander, the chief curator of Minneapolis' Walker Art Center, to be its new executive director.
Ms. Alexander has been with the Walker since 2009, and before that was senior curator at the Baltimore Museum of Art and photography curator at the Museum of Modern Art. She holds an M.A. from art-history powerhouse Williams College and a B.A. from Bates.
Though she'll start at the museum in March, she has Walker projects still in the pipeline, like the delectable-sounding "International Pop" show she is curating, which offers a global look at the development of Pop. That opens at the Walker in 2015 and will travel to the Dallas Museum of Art and the Philadelphia Museum of Art.
"Our success hinges on being a place where great ideas and art converge to engage the public," Ms. Alexander said in a statement released to press. "Affirming and expanding points of connection with local and national audiences will be the most important and deeply inspiring part of my job."