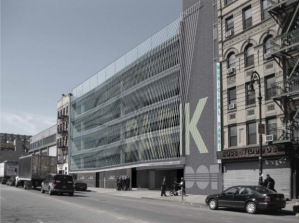 More than $1 billion dollars has been poured into giving the Lower East Side a face lift, but some residents are not fans of the surgery being performed on their neighborhood.
To ease the tension, the Lower East Side Employment Network has been making sure these same residents are the ones holding the scalpel.
The LESEN, co-founded by Henry Street Settlement and University Settlement in collaboration with Community Board 3, has a simple goal – when large projects head to the Lower East Side, the neighbors to these projects will be the first to be employed.
"We want the local people who are qualified for jobs to have an opportunity for those jobs. It just make sense,"  Community Board 3 District Manager Susan Stetzer told The New York Observer. "If we are going to have development in our area we want the people who live here get that opportunity."
This development includes the infamous Essex Crossing, a mega-sized development promised to gracefully rise above the Lower East Side. Right now, locals have a view of a vacant lot.
"I do think that there is tension. The tension will continue,"  Lou Micelli, executive director of JobsFirst NYC, the network's first major funder, told The Observer. "The Lower East Side Employment Network has navigated these dynamics. It directly ties to community interests."
The Employment Network has integrated itself into the area more comfortably than Essex Crossing, and its results are far from vacant. Conceived in 2007, the network now contributes 100 job placements per year, according to Executive Director of Henry Street Settlement David Garza.
"By our very definition, we settle into the community. It is a neighborhood model, family by family and person by person," Mr. Garza told The Observer. "It is in our DNA to have a high priority placed on locals."
As the façade of the Lower East side continues to be molded, Mr. Garza sees his LESEN as just as much a benefit to developers as it is to job-seekers.
"LESEN is a vehicle designed specifically to identify, engage, and cultivate new projects coming online, to help be a tool on the landscape," Mr. Garza said.
"It is about being a solution, about being in the middle," he added.
As of now, the solution Mr. Garzia alludes to appears to be keeping the locals a staunch part of their ever-changing surroundings, and we agree. 
If someone dropped a massive expansion of retail, restaurants, and apartments on our neighborhood, we would want to be the ones to hold it up, too.