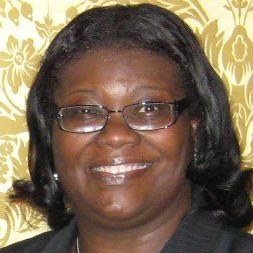 Roxanne Persaud, a community activist with close ties to the local Democratic establishment, will run for a Brooklyn Assembly seat vacated by now-Councilman Alan Maisel.
If a special election is held, she will likely be handed her party's nomination for the Canarsie-based district, sources said.
"I think it's a great opportunity to represent people in Canaraie. I've been doing things in the Canarsie community for the last 18 years," Ms. Persaud, the registrar at St. Francis College and the president of her local police precinct community council, told Politicker. "This is just a progression onto a larger scale."
The Thomas Jefferson Club, the most powerful organization in the area, announced Ms. Persaud's candidacy in December and she filed to run on the last day of 2013. The club, which counts Brooklyn Democratic Party boss Frank Seddio as a member, could help guarantee Ms. Persaud's ascension to Albany if Gov. Andrew Cuomo decides to call special elections this year to fill the many vacant state legislative seats. So far, Mr. Cuomo has hesitated to do so, but if a special election is called, the local party apparatus decides the Democratic nominee. (The district is overwhelmingly Democratic and the general election is unlikely to be competitive.)
Ms. Persaud, close to both Mr. Seddio and Mr. Maisel, would be an overwhelming front-runner for the party's nod. Mr. Maisel himself originally secured the seat in a special election after Mr. Seddio vacated it to become a judge. 
"I'm preparing for whatever the governor decides, a special or open election," she said. "Let's put it this way. I'm working with the Democratic Party to get the nomination. I would not say it's a guarantee."
If elected, Ms. Persaud hopes to bring more community services for children to Canarsie and ensure the neighborhood, located in the outer reaches of Brooklyn, reaps its fair share of resources. 
"I don't think any of us are looking to represent one single group," she said. "You have to remember, the community survives or falls apart as a collective group, if we decide to not work together."