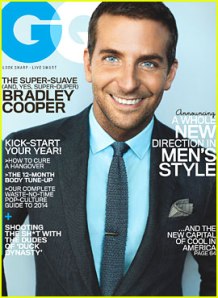 GQ is bringing branded content to another level by opening up a branded barbershop, because why just be a magazine if you can also be a lifestyle brand?
And of course, the pop-up shop, which will be run by the trendily old-time-y Fellow Barber, is going to be in a locale with access to an unprecedented amount of (gentle)men who spend an inordinate amount of time grooming their facial hair: Brooklyn's Barclays Center. 
"It is the ideal intersection of style and entertainment—and an opportunity for GQ to reach nearly 18,000 fans nightly,"  Chris Mitchell, GQ vice president and publisher, said in a press release. "And what better place than Brooklyn, one of the coolest cities on the planet, to launch this venture." 
Oh, Brooklyn!
But unlike a loft in Dumbo or a bespoke suit to wear while sitting in a loft in Dumbo, the prices aren't that outrageous (they range from $10 for a "cleanup" to $75 for a cut and shave, with a straight razor, naturally). 
While a $15 beard trim (coincidentally, the same price as a year subscription to the monthly magazine) or a $40 shave can't actually offset the decline of revenue from subscriptions and advertising, it is another step in monetizing magazines by making them into brands rather than just "content" that people "read." 
"A first for GQ, the barbershop signifies yet another innovative way that the brand continues to engage with readers outside the pages of the magazine," said a press release announcing the new venture.
2014: the year that a print publication started solving its problems by opening up a hip hair salon for men in hip sport arena in Brooklyn.