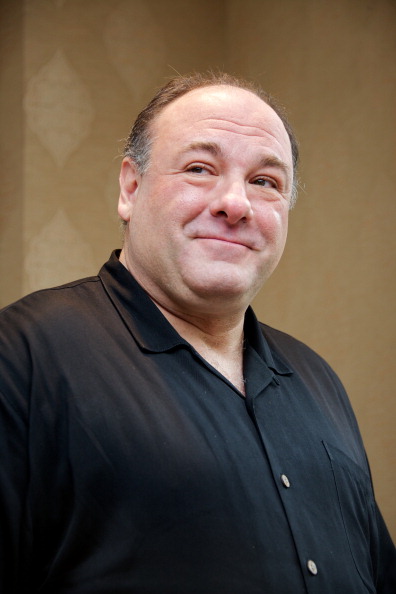 From catastrophic weather and violent school tragedies to increasing numbers of same-sex marriages and elected minorities, 2013 was a year of contrast and change. But for me, no impact hit closer to home in 2013 than the losses we chalked up among the familiar folks who signed off forever. From heroic Nelson Mandela, the anti-apartheid leader whose fight for human rights led him out of 27 years in prison to become the first elected black president of a fully integrated and newly liberated South Africa, to horny Harry (Deep Throat) Reems, the world's richest porn star, the boldface headliners who waved good-bye in 2013 ran the gamut of DNA testing. They entertained, instructed, expanded our horizons and enriched our lives. Some of them even shocked and enraged, but in the final tally, the list of famous—and infamous—exits was longer than ever. So before the old man with the scythe turns everything over to that new kid in diapers, let's begin 2014 with a tearful toast to the people who left us in the year that just ended.
They dimmed the lights on Broadway in honor of the brilliant, incandescent first lady of theater, Julie Harris, an artist of the first rank whose career enriched the lives of millions through six decades of films, plays and television specials. From lonely 12-year-old Frankie Addams in The Member of the Wedding to James Dean's heartbreaking lover in East of Eden to her one-woman stage triumphs as Emily Dickinson and Isak Dinesen, she electrified us all. Julie Harris won six Tony awards and made history every time the curtain rose. Her shoes were tiny, but there's nobody in the theater today big enough to fill them.
In the klieg lights of show business, the death of Esther Williams was a sorry finale to an age of glamour and beauty to movie lovers everywhere. She did more for a one-piece bathing suit than any million-dollar mermaid in history, and nobody filled one better. A championship swimmer with a national record for the 100-meter freestyle who breast-stroked her way to superstardom as one of the most popular box-office draws in the halcyon days of Technicolor Hollywood musicals, her wholesome allure and all-American sex appeal made MGM a fortune in dozens of underwater spectaculars with names likeNeptune's Daughter, Jupiter's Darling and Dangerous When Wet. Jokingly, she referred to her movie career as "Venus on the half-shell," but off-screen, she wrote books, turned into a shrewd businesswoman designing swimming pools, introduced synchronized swimming as a new Olympic sporting event, cooked like Fannie Farmer and developed a wicked sense of humor that was widely quoted. She insisted her love affair with movie hunk Jeff Chandler ended because he kept trying on her clothes, and when asked to name her favorite co-star, she replied, "Water." To ward off the most persistent question asked by fans and reporters alike, she presented a business card with a blue wave below the words "Yes. I still swim." The movies had singers, dancers and even ice skaters. But there was only one swimmer, and nobody has ever dared to imitate Esther Williams.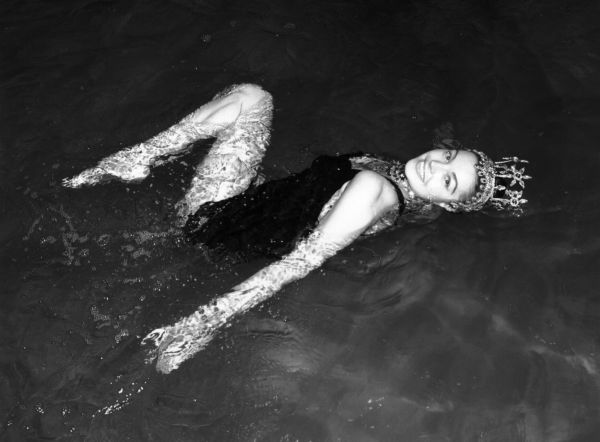 Another unwelcome exit: Deanna Durbin, who died quietly, at 91, in a farmhouse in France. She won a special Oscar in 1939 for her lilting soprano after appearing in one short subject with another blossoming thrush named Judy Garland. She was an overnight sensation, bringing to the screen the perfect image of the wholesome, all-American girl next door, an image she hated so much that, 10 years later, in 1949, 28 years old, twice divorced and the highest paid woman in pictures, she turned her back on her career, left Hollywood, married French director Charles David, moved to the secluded French village of Neauphle-le-Château and never returned. For the next 64 years, she lived an anonymous life, known only to the villagers as a matronly housewife named Madame David. In the late '60s, when she was appearing at the Olympia in Paris, Judy Garland found Madame David's phone number and tried to arrange a reunion. It never happened, but she did tell her old co-star, "If I'd had the guts to do what you did, I might be a happy woman today. Unlike the rest of us, you're the smart one; you got out of the business before it destroyed you."
IN A SPREAD of a few dark days in December, we lost four more favorites. Eleanor Parker, 91, and Joan Fontaine, 96, were two of the last remaining emblems of cinema's golden age—two huge stars whose diversity and range, combined with a craving for privacy, may have hindered them from becoming public icons, but on movie marquees, they never appeared below the title. I got to know Ms. Fontaine during her New York period, when she was dating Charles Addams. Brittle and opinionated, she used to send me rare copies of her films with personal notes attached about the bad ones. We once crossed the Atlantic in adjoining cabins, and the transatlantic phone calls I heard through the wall were spicier than the dialogue in any of her films. The last time I visited her in her beautiful California home overlooking the ocean in Carmel, she reiterated her sibling rivalry with older sister Olivia de Havilland, who survives her at age 97, and vowed to die peacefully in her sleep—in bed and alone—which is exactly what she did.
Within hours, they were joined by sultry blond femme fatale Audrey Totter, 95, whose aggressively padded shoulders, talon-like fingernails, glossy lips and eyes at half-mast made her the Queen of Film Noir opposite Robert Taylor, Clark Gable, Robert Ryan and John Garfield. She also appeared with Van Johnson and Taylor in MGM family comedies but always admitted, "The bad girls were so much more fun to play. The critics always said I acted best with a gun in my hand." One of the bad boys was Peter O'Toole, 81, who was Mr. Chips and the Lion in Winter, Thomas Becket and Lawrence of Arabia, all rolled into one. An eight-time Oscar nominee who never won the bare-bottomed statue itself until they gave him an honorary one before he died, he was a hell-raiser who smoked pot in public and drank obsessively, filling life with excess and living as he acted—passionately, leavened with grace.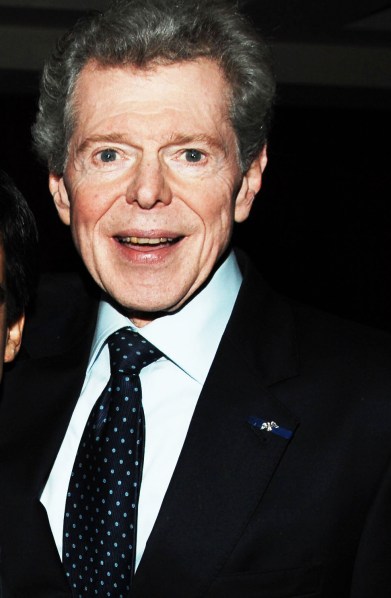 Seasoned veterans shared headlines with youngsters like Paul Walker, the handsome, underrated action star best known for his dangerous roles in the Fast and Furious films about car racing. He died in a flaming Porsche. He was only 40. And his fans mourned Cory Monteith, the amiable, charismatic actor on Glee who shocked us all with a fatal heroin overdose at 31. 
It was one last close-up for Spanish vixen Sara Montiel (Vera Cruz), French favorite Bernadette Lafont (The Mother and the Whore) and Italian sexpots Mariangela Melato, who made a splash in Lina Wertmuller's 1974 feminist comedy Swept Away, Rosella Falk from Fellini's 8½ and Rossana Podestà, voluptuous queen of Italian epics like Helen of Troy. She was a real live cupcake who could speak no English, so she learned her lines by rote, prompting the critics to accuse her of being dubbed, but she plunged ahead undaunted, starred in Ulysses, Hercules and Sodom and Gomorrah and laughed all the way to the bank. So did special effects wizard Ray Harryhausen, whose corny stop-motion dinosaurs before the age of computerized graphics added fun to such popcorn epics as Clash of the Titans, One Million Years B.C. and Jason and the Argonauts.
James Gandolfini, the most beloved gangster since James Cagney (and he didn't even have to tap dance to win public approval), was only 51 but seemed older when he died unexpectedly in Rome while attending a film festival. A stocky bricklayer's son who shot to prominence as a Mafia boss on TV, he was just beginning to make the transition to movie stardom with the romantic comedy Enough Said when fate stepped in early. He had two unreleased films on the shelf when he passed but will always be most fondly remembered as Tony Soprano. Other supporting players who made the stars look good: pickle-faced Jack Klugman, the better half of Neil Simon's Odd Couple; the great Charles Durning, who had a habit of turning small roles into everlasting memories; Richard Griffiths, the portly Brit who played the beloved gay teacher in both the Broadway and 2006 film version of Alan Bennett's great play The History Boys; Milo O'Shea, the Irish actor with the bushy eyebrows; John Kerr, one of the best young actors of his generation, who spiraled to stardom as the tortured prep school boy in Tea and Sympathy and heroic Lt. Joe Cable in South Pacific; Dale Robertson, Oklahoma cowboy turned rugged, drawling movie star, who always looked good in the saddle or in the arms of Betty Grable; plucky Bonnie Franklin, who stopped the show belting out the title song in the Broadway musical Applause before settling down in the TV sitcomOne Day at a Time and finally lost her valiant battle with pancreatic cancer; Dennis Farina, the Chicago cop turned actor who played a tough detective on Law & Order; Elliott Reid, who co-starred with Marilyn Monroe and Jane Russell inGentlemen Prefer Blondes (he was the one in the middle); chucklehead Eileen Brennan, the funny lady who stole the show in 1980 as Goldie Hawn's drill sergeant in Private Benjamin; pouty, cross-eyed Karen Black, symbol of edgy sexuality who played trailer trash and upscale matrons with equal aplomb, best remembered as the New Orleans prostitute on an LSD trip with Dennis Hopper in Easy Rider and Jack Nicholson's pregnant and suicidal girlfriend, Rayette, in Five Easy Pieces; and Annette Funicello, former Disney Mouseketeer who graduated to star billing in such memorable teenybopper classics asBikini Beach and Beach Blanket Bingo. At the height of her fame as a teen queen, she received 8,000 fan letters per month. I guess America always had a stupid streak. 
Other valuable contributors who enhanced other people's movies included the great dancer-choreographer Matt Mattox, who appeared in scores of Hollywood musicals, most famously performing the dexterous "Lonesome Polecat" ballet inSeven Brides for Seven Brothers; Virginia Gibson, the pert and shiny-voiced singer-dancer in movie musicals such asFunny Face and Tea for Two and one of the brides in 1954's Seven Brides for Seven Brothers; Steve Forrest, one of 13 Texas siblings who followed his older brother (a fellow by the name of Dana Andrews) to Hollywood and played both heavies and heartthrobs in a career spanning 60 years, co-starring with Doris Day, Elvis Presley, Robert Taylor, Sophia Loren and even Ronald Reagan; Marta Heflin, star of a string of Robert Altman films and niece of the great Van Heflin; Ken Norton, boxing champ who broke Muhammed Ali's jaw in the ring, then turned to acting as an oversexed slave in the trashy potboiler Mandingo; prolific Jay Robinson who played the evil emperor Caligula twice, in The Robe (1953) and Demetrius and the Gladiators (1954); Tony Musante, who played thugs on both sides of the law, most memorably as the menacing hoodlum who held an entire subway car hostage in 1967's The Incident; Hal Needham, rough and tumble stuntman who broke 56 bones and smashed most of his teeth in 4,500 TV shows and 310 action programmers before his friendship with Burt Reynolds led to a second career as the very bad director of such forgettable junk as Smokey and the Bandit and The Cannonball Run; and Tom Laughlin, a bit player who wrote, directed and starred in the runaway anti-establishment hit Billy Jack, followed it with three sequels, then ran for U.S. president three times. Where would all of these pioneers be without Bryan Forbes, Ted Post, Michael Winner, Richard Sarafian and Nagisa Oshima (his sexually frank In the Realm of the Senses scandalized Japan and was seized by U.S. Customs when it arrived to be unveiled at the 1976 New York Film Festival) to direct them? Or Kenneth, the hairdresser to the stars, who once bobbed both Marilyn Monroe and Jackie Kennedy at the same time, to style the ladies, and celebrity photographer Bert Stern to capture them in his lens for posterity? (His 1962 nudes of Marilyn, snapped only six weeks before she died, are world-famous.) He leaves behind an equally famous wife, prima ballerina Allegra Kent.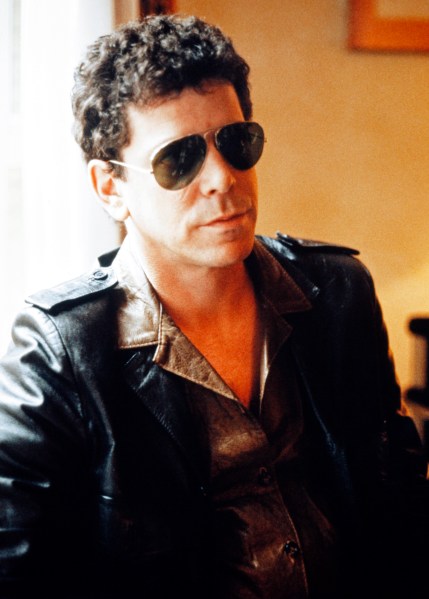 The laughter died along with dumb-as-a-fox Jean Stapleton, 90, the funniest member of Archie Bunker's household on All in the Family, and hilarious Jane Connell, the wonderful owl-eyed Broadway comedienne and original Agnes Gooch inMame. I was crazy about Golden Girl Rue McClanahan and funny lady Jane Kean, who played Art Carney's long-suffering wife Trixie for five seasons on The Honeymooners after Jackie Gleason moved the show to Miami to be closer to the golf course. And I forgot the meaning of the word "guffaw" after the passing of Jonathan Winters, eccentric comic and master of improvisation, mimicry, facial contortions and an array of voices in cartoons and animated films. He was greatly influential in the careers of Robin Williams and Jim Carrey, among others, still practicing what he preached for 87 years.
IN THE MUSIC world, sour notes were heard around the globe. Will there ever be another classical keyboard virtuoso like lanky Texas pianist Van Cliburn? He became front-page news when he won the International Tchaikovsky Competition in Russia in 1958, at the tender age of 23, achieving rock-star status and becoming the first classical musician to be honored with a ticker tape parade down Broadway. He achieved rock star status as a poster boy for classical music, rose to the top of the charts as a best-selling recording star and then inexplicably retired in 1978. His subsequent years were blemished by a series of homosexual scandals, including one palimony suit filed by a 48-year-old man who at 19 who moved into his palatial estate in Fort Worth, providing so much tabloid fodder that Cliburn became a recluse and never played in public again. Music critics called him stiff, cold and stuffy, but the night I met him, at a party I attended in Dallas at the home of his close friend Greer Garson, the glamorous Oscar-winning star of Mrs. Miniver, he delighted the dinner guests with a jam session of vigorous boogie-woogie piano.
Enthusiasts of the concert stage sent one last "Brava!" over the footlights to legendary Metropolitan Opera star Rise Stevens, 99, a mezzo-soprano of rare distinction and lasting fame. During the 1940s and '50s, she was the world's most celebrated Carmen, singing the role 124 times. Her voice was insured by Lloyd's of London for a million dollars. It was also one final aria for Regina Resnik, star mezzo who sang more than 300 performances at the Met, and contralto Claramae Turner, who sang in 75 grand operas but is best remembered for her intense rendition of "You'll Never Walk Alone" in the 1956 movie Carousel. 
In popular music and jazz, the 2013 losses were overwhelming. I cannot believe the thrilling voice of Eydie Gorme, one of the official keepers of the keys to the Great American Songbook, has been silenced. One of the greatest vocal stylists of all time, Edith Gormezano and her husband and singing partner, Sidney Leibowitz (a.k.a. Steve Lawrence), became staples in all of the major Las Vegas showrooms in the swinging days after she rose to stardom as a regular on the old Steve AllenTonight Show and even starred in a 1968 Broadway musical called Golden Rainbow, which survived critical darts and ran for a year. Eydie was smart, talented and thigh-slappingly funny. Her favorite hangout was the coffee shop at the Beverly Hills Hotel, where she kept everyone in shreds with jokes raunchy enough to make Joan Rivers blush. Arrivederci, Eydie. You were an icon from the days when classy entertainers wore soignée gowns and sang in tune.
The same can be said for Patti Page, the most popular female singer in the pre-rock'n'roll era of the 1950s, who spun more platters like "Tennessee Waltz" and "How Much is That Doggie in the Window" into platinum hits than anyone else. But there was so much more to her than bubble-gum pop. Her jazz albums with the innovative arranger-conductor Pete Rugolo are collectors' items. Critics called her bland, but fans disagreed, and "The Singing Rage—Miss Patti Page!" sold more than 100 million records in a career that lasted 60 years. She will be missed. So will Bobbi Rogers, a sensitive singer with superb phrasing. I once wrote liner notes for her album of sophisticated jazz tunes by songwriter Tommy Wolf that just sold for $500 on eBay. It was eight bars and out for Jane Harvey, a distinguished stylist with Benny Goodman and Count Basie, and a solo headliner at the old Blue Angel and Café Society in the days when women with gardenias in their hair stayed out after dinner and got home in time for breakfast. She made a critically applauded comeback in 2012, and when she died, she had just finished a forthcoming CD of Duke Ellington songs. I'll mourn for Donna Hightower, Gloria Lynne, California-based singing pianist Carole Simpson, mellow crooner-guitarist Frank D'Rone, ace big band-era swinger Fran Warren, hip Dutch singer Rita Reys, labeled "Europe's first lady of jazz" for her tasty collections of Gershwin, Legrand, Bacharach and Jobim, and Don Nelson—Ozzie's brother, the chief staff writer on Ozzie and Harriet and a terrific jazz singer, saxophonist and composer for Los Angeles' Great Pacific Jazz Band, led by pianist Bob Ringwald (father of Brat Packer Molly Ringwald). Who else would tell you these things?
I'm too young to look back nostalgically at World War II, but three images come instantly to mind: eagles, flags and the Andrews Sisters. This year, we waved good-bye to Patty, 94, and the last surviving member of the world's most cherished singing sister act. In their close three-part harmonies, LaVerne sang low, Maxene sang high, and Patty was the bouncy blonde in the middle, singing and swaying to the melody. One year in Hawaii, when we were both passengers on a cruise ship, I accompanied Maxene, the middle sister who died in 1995, on a tour of the U.S.S. Arizona to commemorate the 50th anniversary of the bombing of Pearl Harbor. You can't imagine the cheers, tears or tumultuous applause when they played "Over There" over the loud speakers. Patty is the one who told me that, during World War II, Andrews Sisters records were in demand everywhere, including Nazi Germany.  
Hanging out till dawn won't have the same élan without the sublime classicism of Marian McPartland, the supersonic jazz pianist who used to make late sets in now-defunct watering holes like the Hickory House the place to go after midnight. A British-born icon who also played music for millions on her weekly NPR radio show, Piano Jazz, she scaled the heights in a male-dominated world of jazz musicians. Elegant, sophisticated and every man's equal at the 88s, she also became a record executive, producer, bandleader, composer and flawless interpreter of everything from Bach to Basie. I miss her already, along with Chico Hamilton, the subtle, melodic jazz drummer from the California "cool school" whose famous quintet appeared prominently in the film Sweet Smell of Success; Count Basie sax wizard Frank Wess; Glenn Miller trombonist Paul Tanner, who lived to be 95; innovative pianist Don Shirley, who interwove Ellington and Stravinsky with surprising aplomb; and jazz guitarist Johnny Smith, whose warm strumming graced collectors items in the 1950s like "Moonlight in Vermont." He left music in 1958, retired to Colorado and became a flight instructor, but his records still sell. He played a final coda this year at 90, followed by one last cadenza from Paul Smith, who accompanied every major singer from Ella to Bing. His widow is Annette Warren, whose voice subbed for Ava Gardner in Show Boat. Who will arrange for them without swinging Columbia Records conductor Frank Comstock, who masterminded so many of the greatest recordings by Doris Day, Rosemary Clooney and the Hi-Lo's? And how can I ever listen to the radio with the same satisfaction after the final sign-off of velvet-voiced Bob Jones, New York's best all-night disc jockey, who remained dedicated to the music of Sinatra, Ella and Lady Day as it became harder to find on the dial. God, the sleep I missed with ears glued to Milkman's Matinee and Make Believe Ballroom.
SPORTS LOST TENNIS champion Gussie Moran, Baltimore Orioles manager Earl Weaver, who never met an umpire he didn't want to kick dirt on, billionaire L.A. Lakers owner Jerry Buss, New York Giants star kicker Pat Summerall and Hall of Fame St. Louis Cardinals star Stan Musial, with 3,630 hits and 7 National League batting titles. The world of letters is less literate without cranky Doris Lessing, 94, the prolific feminist, avowed communist and Nobel Prize-winning novelist who abandoned her home, husband and two children to pursue individual political and sexual freedoms, declaring the 9/11 attacks as "not that terrible" in the scheme of things. A final "The End" came from Carolyn Cassady, the 90-year-old widow of beatnik poet Neal Cassady and inspiration for Jack Kerouac's On the Road. She wrote a book about the sex, drugs and literature of the time called Heart Beat, which was turned into a flop movie in 1980, in which she was played by Sissy Spacek.
Unplugging their computers for the last time were best-selling crime novelist Elmore Leonard (Get Shorty), author of adrenaline-pumped military thrillers Tom Clancy (Patriot Games), Australia's pride and joy Christopher Koch (The Year of Living Dangerously) and Evan Connell (Mr. Bridge and Mrs. Bridge, made into critically acclaimed 1990 movie Mr. Bridge and Mrs. Bridge starring Paul Newman and Joanne Woodward). Two exceptional writers who were personal lady friends: Fay Kanin, the shrewd, sagacious author of impeccable plays and films that mixed solid entertainment values with serious themes like journalism (Teacher's Pet, written with her husband, Michael Kanin) and academics (Goodbye, My Fancy) and also served as president of the Academy of Motion Picture Arts and Sciences, and lovely Chris Chase, beautiful star of Stanley Kubrick's 1955 noir thriller, Killer's Kiss, under the name Irene Kane, later changing careers and bylines as a feature writer for the Sunday New York Times, and collaborator on the biographies of Rosalind Russell and first lady Betty Ford. She also co-authored, with restaurateur Jean-Claude Baker, a book about his mother, bewitching expatriate chanteuse Josephine Baker. Let's hear it for the brilliant screenwriter Ruth Prawer Jhabvala, whose 22 impeccable films for the Merchant-Ivory team brought a ravishing literary sensibility to American films for more than 40 years, incorporating fertile dialogue, nuance, décor and an exquisite attention to detail. She won two Oscars (for A Room with a View andHowards End) and divided her time between London, New York and India. Her kind will never come this way again. And I must not overlook Donald Bevan, 93, author of Stalag 17 and a cartoonist whose caricatures of celebrities have decorated the walls of Sardi's restaurant for 20 years and become a New York tourist attraction. Most subjects were happy to be framed for posterity with myopic eyes and ski noses, but critic Walter Kerr wrote on his: "Okay, Bevan, you'll write a play someday."
Journalism can't take any more hits in a culture where reading is becoming an antediluvian pastime, but we lost irascible Washington press corps grande dame Helen Thomas, movie critics Roger Ebert and Stanley Kauffmann, New York Times editorial page guru Anthony Lewis and Times duenna Ada Louise Huxtable, the first full-time architecture critic on an American newspaper and the first critic of any kind to win a Pulitzer Prize. She deplored the trend to crowd big ugly buildings into small public spaces for profit, calling it "urban renewal," and I loved her for it. Just a few weeks before she died, at 91, she was still railing against proposed changes to the New York Public Library in the pages of The Wall Street Journal. I didn't know Pauline Phillips, a.k.a. "Dear Abby," but she revolutionized the advice column with humor, bitchiness and frank common sense to answer the strangest questions, and 110 million loyal readers per day devoured every word. Example: Letter from a horrified homeowner when a gay couple moved in next door. "What do I do about the neighborhood?" the reader asked. Dear Abby: "You could move."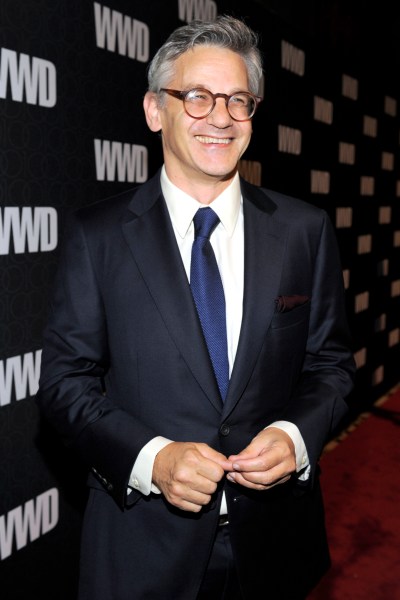 I didn't know Dr. Joyce Brothers, either, but one night, when we were both guests on an NBC special in Burbank, Calif., that took half the night to tape, the brainy TV psychologist who preceded Drs. Ruth and Phil gave me a great massage during the 3 a.m. dinner break I will never forget. So I have a special spot for her—just under my left shoulder blade. But the biggest loss to the once noble profession of ink-stained Fourth Estaters was Peter Kaplan, my caring and generous editor at The New York Observer for 15 years who became more of a friend than a boss. There was nothing conventional about his ethics or his style. His hair was unmowed grass. His favorite place for a business meeting was over cocktails in the wood-paneled library bar off the lobby at the Regency Hotel, where he could hear and hum the show tunes from the cabaret room next door. He was impossible to reach, rarely returned phone calls or emails, and his office was such a disorganized mess that it looked like he had established squatters rights in the apartment of the infamous Collyer Brothers. You sent him a personal letter or a bill for expenses at your own peril. But his bold ideas made The Observer a sassy, pungent and, above all, literary must-read, populated by writers with fresh voices, courage, talent and balls. Peter Kaplan knew the value of what many editors overlook—the sense to give his writers space and when to back off. Without fail, he was always there to provide the kind of appreciation and support a writer needs. An eternal button-down preppie in khaki trousers and a Brooks Brothers shirt, he was what Henry Aldrich, Archie Andrews and Harold Teen were to the aging process. But you never had to bring him up to date with generational pop-culture cross-references. He knew who everybody was already. His ideas were hep before it was hip, if you know what I mean. To so many of us, he left behind a legacy of quality, value and lasting importance. I hope he's keeping that laptop in the sky busy as hell. Future generations will listen.
SO MANY PEOPLE, so little time: Who could forget androgynous rock star Lou Reed; Woodstock guitar sensation Richie Havens; Maria Tallchief, dazzling prima ballerina and former wife of impresario George Balanchine; McDonald's CEO Fred Turner, who introduced the Chicken McNugget, the Egg McMuffin and the drive-in to obesity; astronaut Scott Carpenter, the second American after John Glenn to orbit Earth; Wall Street mover and shaker Muriel Siebert, the first female member of the New York Stock Exchange; David Frost, British journalist and talk-show host who died aboard the Q.E.2 after a renowned career highlighted by the dramatic interview with Richard Nixon that led to the disgraced president's eventual downfall and inspired the hit play and film Frost/Nixon; Sybil Burton Christopher, the fashionable, silver-haired wife Richard Burton ditched for Elizabeth Taylor who climbed the scale from jilted wife to raging success by opening the  popular Manhattan discotheque Arthur and marrying a man 10 years younger who worked as a singer in the club's house band; or political forces like England's first and only female prime minister, iron lady Margaret Thatcher, or New York's feisty, egomaniacal bachelor mayor, Ed Koch. Like Fiorello LaGuardia and Jimmy Walker, Koch symbolized a certain brash, flamboyant, combative quality New Yorkers expected from their mayors. Rude, opinionated and fast with an outrageous sound bite, he was elected three times, but his last term, in 1985, was challenged by political corruption, scandal, racial unrest, gang violence and the AIDS crisis, about which he did nothing. He left office for good on Dec. 31, 1989, and New York was finished with Ed Koch, but hizzoner would never be finished with New York.
I GUESS IN closing I would be remiss if I neglected to mention Germany's Ewald-Heinrich von Kleist, the last surviving member of the elaborate plot to kill Adolf Hitler in 1944. I visited the alley where the generals were hung. The meat hooks are still there. And I guess I should also mention Al Goldstein, the scruffy, longtime editor of the smut-filled Screwmagazine. He lived to offend, insult and alienate everybody in the free-wheeling decadence of the 1960s, grew rich and fat doing it and sadly ended up dead in a nursing home in Brooklyn, but there must be somebody somewhere who misses him, too.
To each and sundry, I say, "Rest in peace" and recall that when he died, Boris Karloff said, "I'll be back." So will they all.