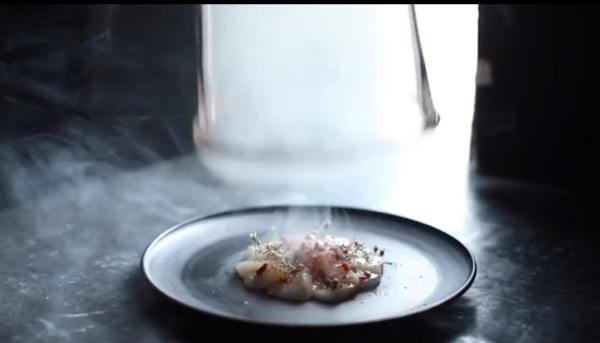 Smell that?
That's the scent of Sinsemil.la opening up its doors as New York City's first marijuana menu-driven supper club.

The restaurant released a smoky video to announce their entry into the food scene. "Sinsemil.la isn't about getting high—it is about haute cuisine," the description reads. According to the menu, different strains of marijuana are cooked into various dishes, chosen to bring balance to each plate's flavor.
The video highlights some of the items on the menu, which include potato gnocchi with White Widow buttered wild mushrooms and fresh Diesel; cold-smoked Peconic Bay scallop crudo with chorizo; and pasture-raised pork schnitzel with overwintered vegetables and Og Kush butter.
Interested parties are required to sign up through email on their website although the restaurant has not specified when or where dinners will take place. Sinsemil.la joins a rank of supper clubs in New York City that include Ginny's Supper Club, Mayanoki Sushi Supper Club and Bishops & Barons. 
We suggest dinner to be served at exactly 4:20pm.
[youtube http://www.youtube.com/watch?v=aujJn46-ccU]