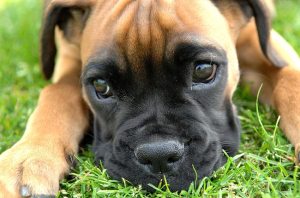 Forget the Super Bowl. The pups are in town. 
This week, New Yorkers can participate in the celebration of the 10th anniversary of the Puppy Bowl in our own backyard.
From Monday to Saturday, Discovery Times Square is hosting events to prepare fans for the big game on Sunday, Feb. 2. Animal Planet, ASPCA and  the Mayor's Alliance for NYC Animals put together the free event to encourage adoptions, but also the vanity of these furry friends.
The tailgating activities allow visitors to travel through the history of the Puppy Bowls with their own Hall of Fame. Puppy lovers can even show some love at the kissing booths and watch the dogs play on a model field.  
Rescued puppies are admired at the annual Puppy Bowls, but sending dogs on planes for the game seems to be a little much, even for the top dogs. They better have first-class seats. The puppies are drafted and even tweeted about by @meepthebird. Fans are encouraged to host their own house parties to watch the mock game. 
Amid all the excitement and cuteness that is the Puppy Bowl, the purpose of helping these lucky dogs must not be forgotten.
It's a dog eat dog world. Let's make sure every dog has its day.