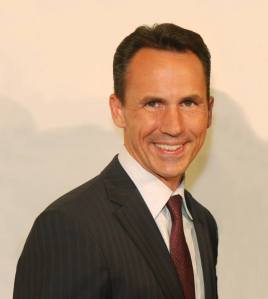 Is the third time the charm?
John Messer, an attorney and business owner, may try yet again to unseat Queens State Senator Toby Stavisky, he told Politicker this afternoon. He previously ran unsuccessful challenges against Ms. Stavisky in 2010 and 2012. 
"I think we have some unfinished business. I'm leaning in that direction [of running]," said Mr. Messer. "It's for the same reasons we wanted to run the first and second time. We currently have an absentee senator. People don't have quality representation." 
Mr. Messer, a Democrat, said he had made new inroads into the Flushing-based district since the last election and hoped to build upon the 42 percent he netted against Ms. Stavisky in his last go around. 
"In reality, 42 percent voted for you because they believed in you," he continued. "I still have an obligation to help the community. Nothing's really changed."
Mr. Messer's most recent bid against Ms. Stavisky was especially bitter. Investing a half million dollars of his own money, Mr. Messer clashed repeatedly with Ms. Stavisky, charging that the lawmaker was out of touch with her constituents in an Asian-majority district. Ms. Stavisky in turn accused Mr. Messer of being too conservative and slammed him for heading a firm that was embroiled in a mortgage fraud scandal. 
Reached for comment about Mr. Messer's potential bid, a State Senate Democratic spokesman came out firing.
"Senator Stavisky is proud of her 14 years serving in the state Senate," the spokesman said. "She enjoys wide support from all corners of her diverse district and has now defeated Mr. Messer twice despite the fact that he has spent over $1 million. The voters of the district see Mr. Messer for what he is, a Republican surrogate."