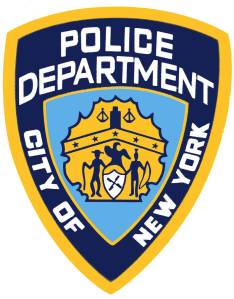 The NYPD press office mistakenly sent out a memo to its press distribution list this afternoon listing the mentions that the police department got in the press today.
"We just sent it out, it wasn't on purpose," an NYPD press aide told The Observer shortly after.
An attempt to find out additional information was rebuffed, however. Asked whether the 10 outlets mentioned in the report (1010 WINS, NY1, Channels 2, 4 and 7, Gothamist, amNewYork, Daily News and New York Post) were the only ones regularly monitored by the NYPD, the unnamed aide dismissed the line of questioning before hanging up.
"You have a lot of questions about something you shouldn't have received," he said. "Just count yourself lucky that you got it."
As for the media briefing itself, nothing too exciting is present. "Stories were dominated by the A-Rod steroid use uncovered by his provider," it notes.
Update (3:53 p.m.): The NYPD press office, via Sgt. Lee Jones, provided The Observer a more formal statement on the matter.
"The email regarding 'Midday Report' was sent in error to your email address. Please disregard."
View the misfired email below:
1010WINS– Stories were dominated by the A-Rod steroid use uncovered by his provider (Interviewed on 60mins)

NY 1-

·          79th Pct CIS where car wash employee was killed after being struck by vehicle he was operating.

·          32nd Pct RMA attempted Rape released by DCPI. Showed sketch of suspect.

·          67th Pct incident where vehicle crashed into a Popeyes Fried Chicken restaurant. No major injuries

Ch. 2-

·         67th Pct incident where vehicle crashed in to Popeyes Fried Chicken. No other NYPD related stories.

Ch. 4-

·         Only NYPD story reported was the YouTube video of motorcyclists shown stopping traffic performing stunts in the confines  of the 33rd Pct. Reporter did mention the incident was 15 blocks away from the highly publicized incident when the Asian victim was beaten by motorcyclists last Sept.

Ch. 7-

·         Police are investigating a rape in the 9th Pct  where victim states she was followed to residence and then sexually assaulted inside.

·         MTS Pct, a female is accidentally struck with pipe suffering fractured ribs taken to Bellevue in stable condition. (F/36 from Richmond Hill, Queens)

·         25th Pct NYPD involved in accident where RMP is overturned on its side. Aerial  coverage from the scene. (MOS sustained minor injuries, collided into another sector car from 25th Pct, units were responding to EDP job)

·         32nd Pct RMA Attempted Rape released by DCPI.

ONLINES-

DNAinfo–

·         Murray Weiss posted article on the MTN child killed while in custody of father's transgendered girlfriend. The focuses mainly on ACS but does mention the NYPD using a "loophole" stating "NYPD is not required to notify child welfare workers when they arrest a  suspect who is primarily caregiver of a child even when that child has previous contact with ACS."

·         Article posted about the numerous pedestrians struck throughout the city. Cited 9 deaths so far in 2014. Quoted Scott Stringer  stating there should be "swift changes in DOT" in his press release.

·         Posted an article on the increase in Burglaries in the 108 Pct.  Article states the CO Capt. Hennessy informed residents that there have been 14 burglaries between Thanksgiving and New Year's Day. Zero since the increased patrols. Burgs were up 70% compared to last year this time 28 day period end 12/29. Burgs were still down for the year in 2013 compared to 2012.

Gothamist-

·         No new NYPD related articles

AmNY-

·         Good arrest in the 67th Pct for Bribery released by DCPI 

Daily News-

·         Article posted about increased vandalism on trains. 9 attacks in 1st 11 days of the year. Two dozen trains have been vandalized according to MTA. Article did mention the "Good Arrest" for graffiti made in Queens.

NY Post-

·         Posted the Transit "Good Arrest" for graffiti made in Queens

·         Posted article stating PC Bratton will allow Pct Commanders determine the punishment for officers who miss traffic court. Former Comm. Kelly made it an automatic loss of days after the ticket fixing scandal was exposed.

Sgt LJ- HOTSEAT