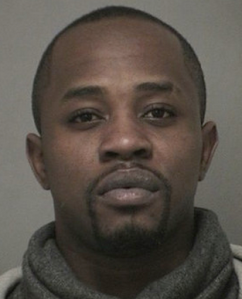 Nassau County police have arrested a man that was allegedly robbing guys he met through a gay dating website. According to WNYW-TV, police nabbed Marquise J. Utsey, a 22-year-old who went by the name "HUGE12" and arranged meet-ups on Adam4Adam. 
Mr. Utsey was arrested last night after reportedly offering to perform a sex act on an undercover officer in exchange for money. He was linked to three incidents that occurred in late December and early January on Long Island.
On Dec. 29, Mr. Utsey got into a car with a 23-year-old man and threatened the victim with a gun after robbing him. He then fled the scene. A few days later, police say Mr. Utsey met up with a guy in another car and began arguing. That fight led to Mr. Utsey stealing the victim's phone and fleeing the scene. The third incident occurred on Jan. 3 when Mr. Utsey took out a small knife and stole cash from man in a car.
None of the victims were injured. Mr. Utsey will be arraigned today in a Nassau County court on three counts of robbery and prostitution.