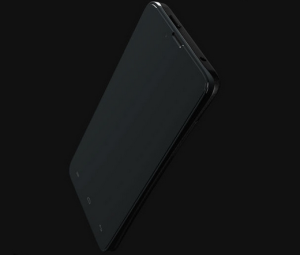 It's no Lumia, but this sounds impressive: A Madrid-based communications firm said it has created the first fully secure and encrypted smartphone that lets users send and receive calls (and texts) without being vulnerable to hackers or snoopers.
Dubbed the Blackphone, its sleek all-black case and touchscreen makes it look like it fell out of the pocket of James Bond's blazer. The Android-based device uses an operating system named PrivatOS that promises highly secure privacy protection that would make the NSA wince. The yet-to-be-priced phone can transfer encrypted files and features a video chat option.
The phone is carrier independent, so we're holding out for that T-Mobile upgrade. Of course, just because the company proclaims it's immune to hacking doesn't mean some programmer isn't figuring out a way to break into it. Also, it's unclear if the phone remains encrypted when it's operating only between two Blackphones. 
The company's sizzle reel doesn't answer many of our questions, but it makes for a good trailer for a Fox drama. More details of the phone, including preorders, will be released at next month's Mobile World Conference in Barcelona.
It was developed by a team of security experts including Phil Zimmerman, the brains behind encrypted email service Silent Circle. He's very excited about his invention:
"Blackphone provides users with everything they need to ensure privacy and control of their communications, along with all the other high-end smartphone features they have come to expect," said Mr. Zimmerman to ZDNet.
We're just imagining the type of sexts we can send on this.