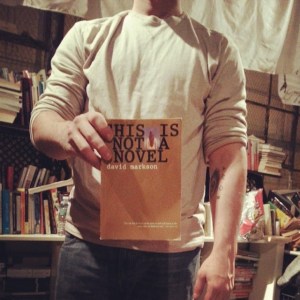 It's official: The New York Observer was duped by Mellow Pages Library, which claimed earlier this week that they had gotten a large offer of money from ExxonMobil and were considering whether or not to take the cash. (To be fair, we're in good company.)
Still, we should have noticed something fishy about the idea of a corporation as big as ExxonMobil–which only donates to large, legitimate non-profits–suddenly offering a small, non-registered operation like Mellow Pages a bunch of cash, no strings attached. Via email.

We were enticed by the siren song of debating the ethics of the library, which has been unable to raise enough money to survive after February, taking ExxonMobil money, and the apparent transparency and good humor with which the library's founders, Jacob Perkins and Matt Nelson were approaching their dilemma. (Which included changing their Facebook and Twitter pages to ExxonPages.)
As we learned yesterday from an ExxonMobil spokesperson, and confirmed today by a Brokelyn report, their was never any email, and the entire scheme was cooked up by Mr. Nelson and Mr. Perkins to drum up publicity and cash for their library.
"Our options were becoming so limited that this was one of the only cards we had left to play," Perkins said. So the two sent the email to their members saying they'd been approached by Exxon.
And though they compared lying to their members and the public as comparable to a work of fiction or performance art (????), they're not totally delusional about the consequences of the hoax:
"We did it for the survival of the library," Perkins said. "But we're OK with the reality of the situation, that people will hate us now."
The New York Observer apologizes for besmirching the name of ExxonMobil by attributing false donations to their company.