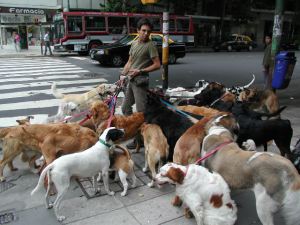 The Westminster Kennel Club is finally letting every dog have its day.
After 138 years, mixed breed animals are officially welcome at the prestigious show. Any dog will be able to compete in the First Masters Agility Championship.
"Agility dogs are not designer dogs — or they don't have to be," chairman Tom Bradley told TIME.
Additionally, next month's Madison Square Garden event showcase three new different dog breeds: the Rat Terrier, the Portuguese Pondego Pequeno and the Chinook.
"Beyond being a farm dog, Rat Terriers have proven themselves to be a versatile, multipurpose breed with a playful, happy-go-lucky attitude," the Westminster Kennel Club site states. "The Pequeno is the only of the three that should be longer than tall."
However, the new mutts are ineligible for the highly coveted Best in Show award. That's still a purebred game.