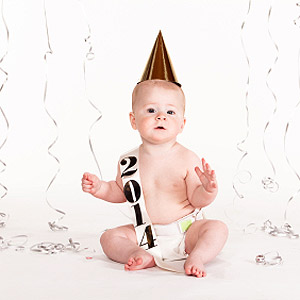 The list for 2013's most popular baby names is out, and thank god, Isabella is no longer the number one entry in New York City. Thank god: With the Twilight movies ending in 2012, we're finally seeing a drop in names like Edward and Jacob as well.
So what are kids being named these days?
Sophia and Jayden took home the top two slots for baby names in 2013, because we all love Modern Family and Willow Smith's brother. In fact, Jayden was so popular that a spin-off spelling, Jaden, also made it on the top-100. Other popular monikers? For girls, New Yorkers became anglophiles once more, with Emma, Olivia, and Emily all taking top spots. Boys were more traditional this year, with names like Matthew, Ethan and Daniel.
Naming kids after the seasons also became a thing (Autumn, Summer, Wynter, etc., etc.,) as well as Hollywood names like Ashton, Angelina, Scarlett, and Leonardo. The thought of kids being named after Ashton Kutcher, we should note, is almost as depressing as the thought of kids being named after bottled water.