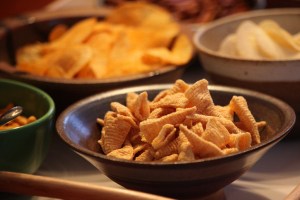 They really, really, wanted to believe. 
Eighteen people, including a dozen women, were arrested early Thursday morning for allegedly participating in a prostitution ring that was using internet and television spots to advertise its services, The New York Post reports. Police say the ring's leaders were hoping this weekend's football game would cause a business boom, and offered "party packs" that included cocaine and other drugs along with a girl.
"The ring has become much more active in the last two weeks, specifically seeking to capitalize on the excitement around the Super Bowl," a source told The Post.
The media has been saturated this month with stories about the potential sex trafficking and prostitution that always takes place around the nation's most popular sporting event. PolicyMic reported on the dirty underbelly of the Bowl, The Huffington Post admonished the darkness behind the bright lights of MetLife Stadium and The New York Daily News shared a stock photo of a woman in lingerie. The Associated Press highlighted New Jersey's signature "sprawling highway system" as an attractive commodity to sex traffickers.
But the numbers don't match the hullabaloo. Even the PolicyMic story, which contains a heartbreaking portrait of sex slave Danielle Douglas, admits there are no hard statistics on the matter. As The Village Voice eloquently explained, the dichotomy between headline and reality has existed for a long time. 

"The Super Bowl sex-trafficking story is just as false this year as in years past," Anna Merlan wrote in a story published Thursday morning. "But as the latest Associated Press story shows, for politicians in need of headlines, groups in need of donations, and news outlets hungry for eyeballs, it's still just as much of a touchdown as ever."
That's not to say sex trafficking isn't a deplorable problem that needs to be solved, but Ms. Merlan points out that there are no statistics about trafficking to back up the Super Bowl-sized claims, citing a 2011 report by the Global Alliance of Traffic Against Women and a 2012 story by The Voice's own Pete Kotz entitled "The Super Bowl Prostitution Hoax." The truth about sex workers at big sporting events is much more mundane: in Brazil, where prostitution is legal, women aren't being kidnapped in advance of the 2014 World Cup; they're taking English classes.
Still, New York Attorney General Eric Schneiderman can pride himself on ending the season early for the dozen or more prostitutes and their pimps arrested this morning. Maybe now he can get back to tweeting about his eyelashes.