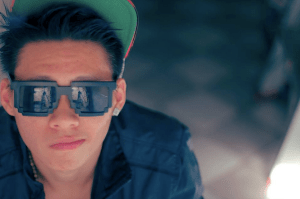 The NYPD is investigating psilocybin mushrooms as a contributing factor in the death of Titan Lee-Hai, the NYU student who fell 15 stories to his death early Monday morning, DNAinfo reports.
Mr. Lei-Hai, an aspiring musician in NYU's liberal studies program, was reported by fellow students to have been under the influence of the psychedelic drugs before he plummeted naked from the roof of his dorm building.
"He basically was having a bad trip and rushed onto the roof (setting off the fire alarm) and proceeded to jump off the roof," Juan Manuel Calero Canavel, an NYU student told The New York Observer hours after the incident. Mr. Canavel and Mr. Lee-Hai lived in NYU's Third North dormitory, the same building from which Mr. Lee-Hai fell on Monday.
"I was in the elevator, and he just walked in and punched me in the face. He was naked when he walked in,'' Shazi Khurshid, another Third North resident told the New York Post. Mr. Khurshid is believed to be the last person to see Mr. Lee-Hai before his death. "So, it was pretty obvious he was not in his senses.''
Mr. Lee-Hai's roommate confirmed to NYPD detectives that he and Mr. Lee-Hai had taken 'shrooms together that night.
Police are now searching for the dealer who sold Mr. Lee-Hai the psychedelic mushrooms, a drug that can induce hallucinations, disordered thinking and panic, DNAinfo reports. Investigators hope to find mushrooms from the batch Mr. Lee-Hai ate, in order to test them for any tampering. Alterations to make the mushrooms more potent or dangerous could result in more serious charges against the dealer, if convicted.
NYU students who knew Mr. Lee-Hai hope the tragedy will lead to improved drug education.
"Everyone who knows something about drugs knows that if someone is doing 'shrooms, they need, NEED to be supervised. They cannot be left to their own ends," Mr. Canavel said. "You never know how 'shrooms or any hallucinogenic drugs will affect you."