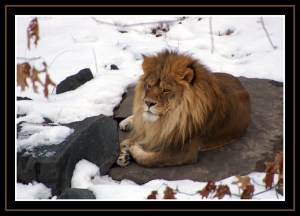 Contact sports are best suited to youth. As athletes age, the battery of head-to-head competition, the elevated heart rates of high-pressure moments and the agony of defeat can become—if not quite deadly—at least intensely frustrating. Inter-generational contests are particularly hazardous to old-timers, who may be goaded into attempting dangerous feats of which they have long since failed to be capable. Such was the year for Manhattan's high-end co-op market, in which sellers—inspired by high-priced closings on newer luxury condominiums, and perhaps recalling the days when co-ops represented the city's creme de la creme—set prices that their properties had no chance of fetching.
"The constituency for co-ops, which is far more local because of the stringent rules regarding financial disclosure, was by and large simply not spending at the $8,000 to $10,000 per square foot level," Frederick Peters, president of Warburg Realty, wrote in a year-end market review. "The moment a property fell outside of what buyers perceived to be appropriate price parameters, it received no attention… So many of these properties have languished on the market for months or even years. Those which have sold traded at prices considerably less inflated than those at which they had first been listed."
Still, the news was not all bad for co-ops. Median price rose 4.6 percent from 2012, to $680,00, and sales jumped 29.4 percent, to 2,016, according to the Elliman Report prepared by Jonathan Miller. But even in the lower echelons of the market—at least in what pass in Manhattan for "lower echelons"—condos gave co-ops a walloping, garnering a record median sale price of $1.32 million, up 14.3 percent from 2012. (Co-ops did, however, manage 735 more total sales.)
Robust demand and miniscule supply drove rising prices across the market, which saw luxury price growth outpace overall growth, despite a bump in inventory in that market segment, according to the Elliman report. Mr. Miller further estimated that "We are probably at or near bottom for inventory" overall. Down 12.3 percent from last year, listing inventory was eroded by a feeding frenzy that saw properties stay on the market an average of just 95 days, a 46. 3 percent drop.
The Warburg report predicted that this year would much resemble last, with strong demand straining limited supply, and competitive bidding on "appropriately priced properties"—which is to say, condos that are priced like condos and co-ops that are priced like, well, not-condos. The good news for buyers in all this? More than one fifth of available listings cut prices in the fourth quarter of 2013, according to a report from StreetEasy. So if you're on the lookout for the domestic equivalent of a lion in winter, this just might be the time to pounce.