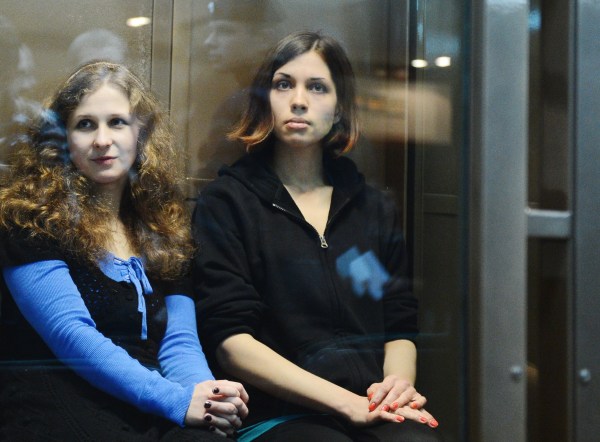 Two members of the Russian rock band Pussy Riot will appear at a concert for Amnesty International at the Barclays Center in Brooklyn on Feb. 5.
Nadezhda Tolokonnikova and Maria Alekhina, who were arrested in 2012 for staging a protest against Russian President Vladimir V. Putin in a Moscow cathedral, will raise awareness about "prisoners of conscience," as Amnesty International calls them, those "who have chosen a non-violent path yet are jailed for their beliefs, color of skin, gender, or sexual orientation."   
Ms. Tolokonnikova and Ms. Alekhina served 21 months of a two-year sentence in separate Russian penal colonies before being released this December. 
"We, more than anyone, understand how important Amnesty's work is in connecting activists to prisoners," the two artists said in a statement. 
"A month ago, we were freed from Russian prison camps," they continued. "We will never forget what it's like to be in prison after a political conviction. We have vowed to continue helping those who remain behind bars and we hope to see you all at the Amnesty International concert on February 5th in Brooklyn!"
The "Bringing Human Rights Home" concert will feature such artists as Lauryn Hill, the Flaming Lips, Cake and Imagine Dragons, along with Ms. Tolokonnikova and Ms. Alekhina. Past performers in Amnesty International concerts have included U2, Sting, Lou Reed and others.