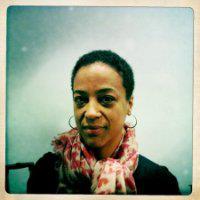 It happened to her: writer and editor Rebecca Carroll has been hired as the new managing editor of xoJane, Jane Pratt's confessional women's website. 
"I'm so thrilled to be joining such a fantastic group of whip smart, funny, self-aware women, and to help further develop the site's already standout narrative content," Ms. Carroll said. "As thrilling is the opportunity to work with Jane Pratt, a true media pistol with a mind of her own and a legacy of sheer ingenuity."
Ms. Carroll was the founding editor of Africana.com and has been an editor at several online and print publications, including
Paper
 Magazine, Artinfo.com and The Huffington Post. She has written personal essays (often on race and gender) and features for a variety of publications such as 
The New York Times
, Good, Ebony.com, The Aesthete and 
us
.