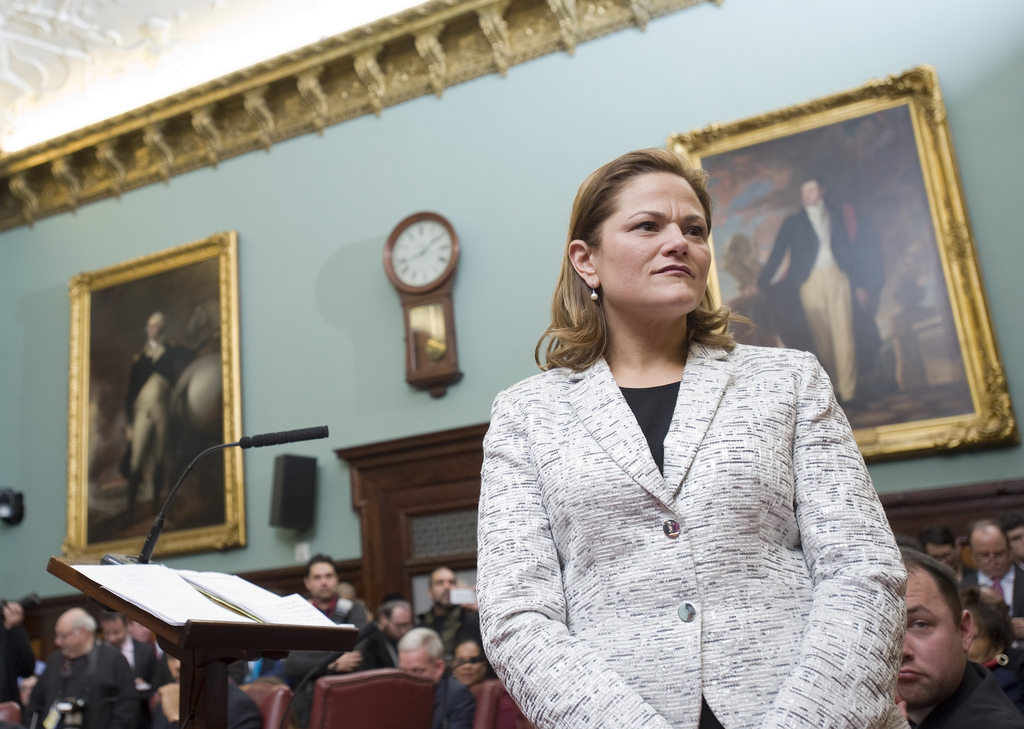 Mayor Bill de Blasio won the first major victory of his young term yesterday, helping elect ally Melissa Mark-Viverito City Council speaker. But the election will reverberate well beyond the council chambers.
Ms. Mark-Viverito's ascension to the influential post marks the first chapter of a dramatic new era in New York politics, observers noted, where already wheezing party apparatuses are supplanted by organized labor.
Helping to seal the deal was a mayor with little interest in placating the old-school party bosses who spurned his candidacy. In turn, those same outer-borough bosses were outfoxed in the speaker's race—one of the last realms where they still held significant clout.
"County organizations really don't have much to offer to elected officials anymore, if you look at what party organizations usually do," said Ken Sherrill, an emeritus political science professor at Hunter College. "They recruit candidates, get them on the ballot, get them elected, and they bring them along in their career to the point where they are viable candidates."
"Well, the party organizations aren't doing that anymore. If anything, unions are, community organizations are … What you're seeing now is potentially a death rattle for the party organizations," he said.
In the speakership fight, sources say Mr. de Blasio plotted in tandem with the labor-backed Working Families Party, as well as major unions, exercising his newfound leverage over council members afraid to buck the first Democratic mayor in a generation. In the process, he dealt a gaping blow.
Teaming the lefty Progressive Caucus with Frank Seddio's Kings County organization, Mr. de Blasio was able to help forge a winning coalition without the backing of Bronx and Queens county, which were traditionally the most powerful. In local races, Democratic machines in the Bronx, Queens and Brooklyn have often held sway, handpicking candidates who later go on to garner labor support. But that order may now be upended as labor, which has been on the decline nationwide, asserts itself in New York.
Throughout the bargaining process, those familiar with the negotiations explained, SEIU 1199 and 32BJ, the health care workers' and building workers' unions, respectively, always held an upper hand. Alison Hirsh, a negotiator for 32BJ, partnered with top de Blasio aide Emma Wolfe to press Mr. Seddio into dealing with them instead of the other county leaders.
Both of those unions, with close ties to Mr. de Blasio and Ms. Mark-Viverito, are now ascendant. Allies are expected to reap choice patronage posts in city government that Queens and Bronx loyalists once enjoyed, though the county organizations may keep some in exchange for their candidate, Councilman Dan Garodnick, peacefully conceding the election before the vote.
The Working Families Party is especially emboldened, and sources said the party is hoping to continue to expand its footprint, potentially fielding its own candidates independent of the Democratic Party and pushing to register new voters, like immigrants and fast food workers, to buoy causes.
"The Working Families Party wants total control," said one politico familiar with the inner workings of the party. "The gauntlet was thrown down. They're consolidating their power. There's no real Republican Party in New York, remember. They want to take the power from the current Democratic machine. It's about power."
With their new clout, progressives in the City Council will undoubtedly take on many of the legislative priorities they've been touting for months, including council rule reforms and passing a new living wage law that would benefit unions and pro-immigrant policies like noncitizen voting, which the mayor opposes.
Meanwhile, the politically moderate county organizations, which all endorsed mayoral candidates who ran to the ideological right of Mr. de Blasio, will have even less say in policy discussions and have more trouble keeping their members unified, observers predicted. The true death knell of the county organizations could come if WFP, with Mr. de Blasio's blessing, moves to take over political clubs, county committees and district leader slots, transforming the Democratic Party from within, as sources say they are keen to try.
There's also Mr. de Blasio, who made clear that he is now the Democrat in charge of the city and not afraid to start spending his political capital.
"Bill de Blasio wants Melissa Mark-Viverito to get as many votes as possible so that he can claim not only a win but a huge mandate and have even more leverage and power to push his agenda and diminish the power of critics and skeptics," said one labor insider. "He wants a united city government and a council that will bend to his will."
The county organizations are not completely neutered, however. They still control judicial nominations and scored a number of victories in the primaries and general elections last year. In state legislative special elections, they hold the power to nominate the party's standard-bearer—almost always decisive in overwhelmingly Democratic districts in the five boroughs.
At the vote yesterday, party loyalists were conciliatory and the Queens Democratic boss, Congressman Joe Crowley, stood and applauded Ms. Mark-Viverito from the balcony. One of Mr. Crowley's closest allies, Councilwoman Karen Koslowitz, hoped for a council without strife.
"Hopefully, we can work together," she told Politicker after casting her vote for Ms. Mark-Viverito.