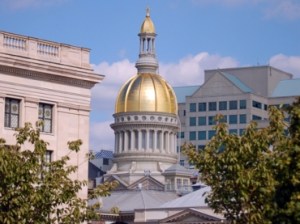 TRENTON – The Senate Budget Committee advanced Senate President Steve Sweeney's higher-education bill along party lines, with Republican senators voting no or abstaining, and expressing concerns about having had little time to go through a bill of such importance.
The bill, S3127, was called by Chair Sen. Paul Sarlo today a "clean-up bill,'' addressing issues left over by the 2012 restructuring of Rutgers and Rowan universities and the University of Medicine and Dentistry of New Jersey.
But Sen. Jennifer Beck said that "especially on something of this importance and substance, I think it isn't good process for us to do this on the fly.'' She said she would rather the committee members had a few days to read through the bill and consider it when they reconvene on Thursday.
Among concerns Republicans raised were the proposed use of eminent domain by the Rowan University-Rutgers Camden Board of Governors in order to acquire land for healthcare facility expansion; providing exceptions to bidding laws; and holding Rowan harmless in regards to transfer of UMDNJ assets in fiscal years 2014 and 15 over losses tied to undisclosed liabilities.
Sen. Joseph Pennacchio echoed those concerns, and said he had major issues with the eminent domain provision.
Sen. Kevin O'Toole voted yes, but with the caveat that he wants to read it and ensure the bill mirrors the intent of the original restructuring bill.
Sarlo said the hold harmless provision mirrors what Rutgers already has been afforded.
Sweeney was not on hand to speak in favor of the bill.
Earlier story: