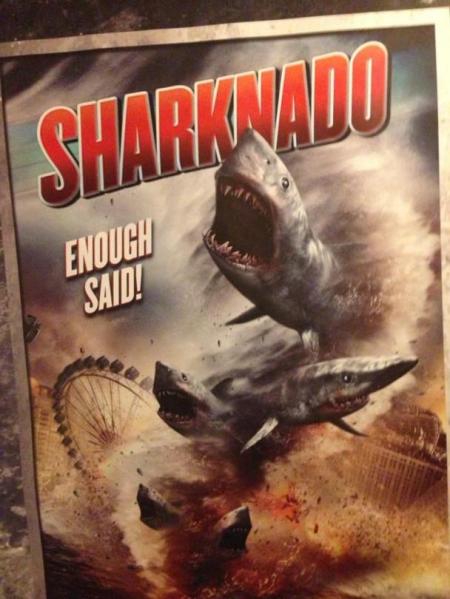 The Super Bowl is now the second biggest event to come to New York in 2014.
Sharknado 2: The Second One, is scheduled to begin filming in New York this July. Tara Reid and Ian Ziering will reprise their roles of April and Fin, respectively.
For those not familiar with the Sharknado franchise, come out from under your rock and watch the trailer for the original below. Go ahead, we'll wait.
[youtube http://www.youtube.com/watch?v=iwsqFR5bh6Q]
The filmmakers promise to up the ante this time around as the jaws-filled storm overtakes New York City.
"Sharknado was an extraordinary 'perfect storm' which captured the attention of movie fans across the globe. You couldn't go anywhere without hearing about Sharknado!" Thomas Vitale, Executive Vice President of Programming and Original Movies for Syfy, said in a press release. "We're unleashing yet another 'fin' wave of shark-mania."
Despite what critics may say about the quality, Mr. Vitale is not wrong with the original's social media power. Twitter noted that during its original Syfy broadcast, 318,232 Tweets were sent out concerning the movie – more than Big Brother and a New York Yankees game on the same night.
Not content with keeping the storm puns in the script, Thunder Levin will once again pen the screenplay, which will be directed by the returning Anthony Ferrante.
"We're thrilled to bring back the talent that made Sharknado a hit," said Paul Bales, the COO of Sharknado's production company, in a release. "Can lightning strike twice? I don't know, but it's a scientific fact that you're more likely to be killed by lightning than by a shark. This film will have lightning and sharks, so that's got to count for something."
Well said, Mr. Bales.