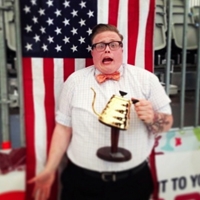 In the city that never sleeps, a delicious cup of caffeine is a necessity.
Just ask Erin McCarthy, the best coffee brewer in the world. Mr. McCarthy is the first American to win the World Brewers Cup, an international competition where baristas battle to make the best brew. Mr. McCarthy took the trophy last May, but has eluded the spotlight since. 
The Observer caught up with the java expert and demanded to know why we can't have a sip of his stuff. Mr. McCarthy currently works at Counter Culture Coffee Training Center as one of the two technicians who works 24/7, making sure that coffee everywhere in the city is brewing smoothly. 
"What is so cool about what I do is that there are many ways to do it," Mr. McCarthy told The Observer. "Most people think you either work in a coffee shop or own one, but there are many other jobs that have to do with specialty coffee."
While Mr. McCarthy trains baristas and teaches classes such as beginner espresso labs, his time is mainly spent checking and updating equipment. Maybe it's a little selfish, but we'd rather have Mr. McCarthy brewing the coffee instead of fixing the grinder.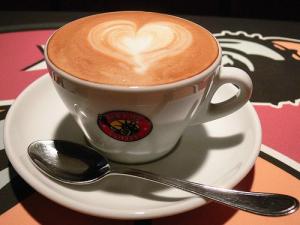 With no plans to open his own shop, Mr. McCarthy's passion lies in teaching others. "I teach baristas the techniques I used to win the World Cup," he said. "They learn how to brew and taste for correct extractions." 
For example, when Mr. McCarthy visits a barista, a coffee shop or a bean distributor, he puts his palate to the test. Sampling at least four cups per visit, he's able to pinpoint the person or the perk that needs fixing.
Mr. McCarthy's coffee of choice? "It depends on what's in season," he explained. According to this expert, we are currently between growing seasons. Mr. McCarthy suggests an East African blend and some new coffee coming in from Central America. Counter Culture keeps up with these trends, offering customers whichever brew is best at the moment. 
At this moment, we would love nothing more than to sample some of Mr. McCarthy's world-renowned cup of joe. We're getting bored with the salted caramel, peppermint mocha set.