We all spend way too much time thinking about Girls, and this is going to be a problem for us. You know that dark feeling in the pit of your stomach every January contemplating how many more Girls-based articles you are going to have to read/write before Hannah Horvath sees her shadow in March? That's Groundhog Girls Syndrome, and it's a real thing that a lot of us suffer from, and as of yet there is no medication for it.
However, we can get help, incrementally: Every couple hours, we try to assuage our crushing Girls-themed ennui by checking out some light-hearted fan fiction or art dedicated to our "voice of the generation" programming. Here are our five current favorites.

6. Found: The Tumblr of Charlie from Girls – Vulture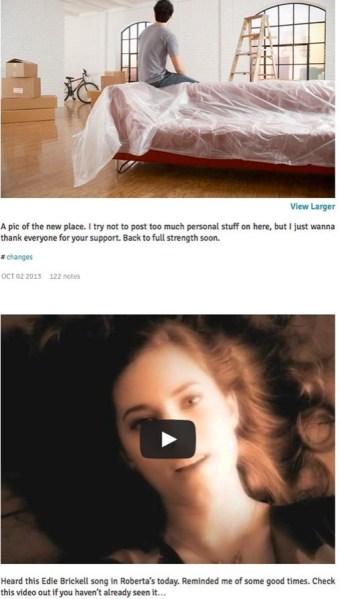 Every wanted to know where Charlie ran off to? This feature from New York attempts to piece it together via a semi-obsolete social media platform. Loving the RENT songs and allusions to Tao Lin.
5. Where the Characters of Girls will Be in 10 Years – Paper Mag
Best line: "Shoshanna, meanwhile, will be a fashion PR executive at KCD and will not have seen nor spoken to Ray in ten years." We can only hope, you guys!
4. The Cast of Girls as American Girl Dolls – Buzzfeed


Damn.
3. Found: The Many Emojis of Girls' Shoshanna – Vulture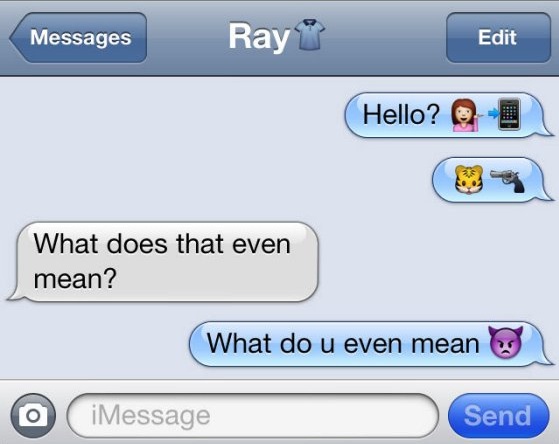 Okay, so maybe Vulture is just killing it…
2. Alison Brie's band, The Girls – Splitsider
Community's Alison Brie is in an amazing band (Draco Malfoy performs with them once in awhile, which is just bananagrams) called The Girls, and apparently this is some higher-level fan fiction/satirical comment on the HBO show. Take a listen and see if you agree. Actually, it's not: This post was itself a kind of fan fiction/trolling for outraged fans of both Ms. Dunham and Ms. Brie. Still, good band!
[youtube http://www.youtube.com/watch?v=hI6n0ozrXVI&w=560&h=315%5D
1. Lena Dunham's Stalker on Missed Connections – Craigslist
Remember how this turned out to be fan fic by some guy working on The Newsroom, and we were all the worse for it?