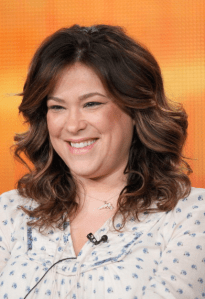 We don't know about you, but this season's aimless Girls plot lines and asinine Keeping Up With the Kardashians episodes are getting us down, and we need something new to watch as we stuff our faces with pretzels in the light of our laptop screens at 2 a.m.
Luckily for us it's pilot season, and ABC has just picked up a show called Selfie, reports Entertainment Weekly. Happy 2014. At least it wasn't called Dick Pic, we guess.
Selfie is written by Suburgatory creator Emily Kapnek, and is described thusly:
"Comedy inspired by My Fair Lady tells the story of a self-obsessed 20-something woman who is more concerned with 'likes' than being liked. After suffering a very public and humiliating breakup, she becomes the subject of a viral video and suddenly has more social media 'followers' than she ever imagined — but for all the wrong reasons. She enlists the help of a marketing expert at her company to help repair her tarnished image."
Actually, it's just a twenty-part biopic of the Betabeat staff.