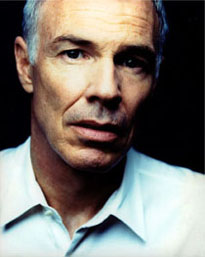 When Jonathan Stuart says that complaining is his profession, he is not quite being earnest. But he is also not entirely wrong. It is, for him, at least a very demanding hobby.
A slim, gray-haired man of 67, Mr. Stuart is CEO of the independent hip-hop label Viper Records, which he founded in 2000 in order to release his own album, New Prohibition. (The title is a reference to marijuana laws, which once caused him to spend a year in Connecticut state prison.)
In contradistinction to many modern rappers, Mr. Stuart's artists eschew revelry: "There's no tits and ass or bling bling," he recently told the Transom. "It's all politics." Perhaps the best-known member of Viper's roster is Immortal Technique, a Harlem-based rapper with a gruff, menacing vocal style whose records include Revolutionary Vols. 1 and 2 and The Middle Passage.
A longtime resident of the Upper West Side, where he owns two brownstones, Mr. Stuart, who recently offered neighbors $7 million for a third townhouse, which stands between his properties, at 51 West 83rd Street, makes for something of an unlikely rebel. He is the youngest son of Kenneth J. Stuart, the longtime editor of The Saturday Evening Post and a close friend of Norman Rockwell, who helped to make the painter nearly synonymous with the magazine's cover art.
Rockwell gave the elder Mr. Stuart many of his paintings, some of which hung in the family home in Wilton, Conn. Seven such works sold at auction last month for $60 million; one, Saying Grace, drove bidding to more than $46 million, a record for American painting.
Mr. Stuart shared the proceeds of the sale with two brothers and attributed his offer on 51 West 83rd to that windfall. But Mr. Stuart tried to buy the property twice before.
Kent G. Smith, who lived in the house for many years, declined in 2008 to sell to Mr. Stuart, though he offered $4.5 million, while the eventual buyer, Ragip Ersin Akarlilar, the founder of Mavi jeans, paid some $200,000 less.
"That first guy really hated me," Mr. Stuart recalled, referring to Mr. Smith. "I don't know why. He may have been jealous that I had a wife and two kids. Everything he touched just turned to shit." 
After taking possession of the property, Mr. Akarlilar engaged Gilles Depardon, of the architectural firm Ogawa/Depardon, for a backyard overhaul featuring a pool and a three-story deck. Finding the plan incompatible with city building codes, local mores and scenery, Mr. Stuart mobilized neighbors in opposition. "These people are flamboyant billionaires," he said of the Akarlilars at the time. "They have no concern about the neighborhood."
Mr. Depardon's design ultimately won approval from the Department of Buildings and the Landmarks Preservation Commission—the house dates to 1874—but Mr. Stuart remained unsatisfied. "To be blunt," Mr. Depardon recently told the Transom, "he made life quite difficult for us."
Near-daily calls from Mr. Stuart to the Landmarks office, the DOB and the fire department brought a steady stream of dutiful inspectors to the property, slowing progress practically to a standstill. "The Department of Buildings doesn't know its own codes," he told us. "But I know its codes."
Exasperated, Mr. Akarlilar gave up, selling the home last September for $6.8 million, after telling Mr. Stuart that he could not possibly have it for a penny less than $7.3 million.
Identified in city records only as Townhouse West 83rd LLC, the new owners of 51 West 83rd Street remain a mystery to Mr. Stuart, whose sole contact with them has come through Spencer Ting, a wine-bearing emissary from Corcoran. The gift proved insufficient to discourage him from raising alarms once more, as the home's buyers contracted Mr. Depardon to carry out a version of the design he created for Mr. Akarlilar.
Mr. Stuart has succeeded twice already in halting construction, which he says has begun without required permits and with prohibited gas-powered equipment. "It's going to be a shit show," he said. "I told them it's going to be a shit show, and I offered them $7 million. I don't want a neighbor anymore. I've had so much bad luck with neighbors. I guess that's my curse. I figure, if I buy the house, I won't have any more problems for the rest of my life."  
Mr. Depardon, who speaks with a soft French accent, talks about Mr. Stuart in the manner of a long-suffering parent. Even over the phone, he seems always to be pinching the bridge of his nose in a kind of patient, sustained despair. "Of course, I was wary of becoming involved again with Jonathan," he said. "The project is going to end up taking two-and-a-half years rather than a year. But really, this is not so unusual. There are always neighbors. That's New York."