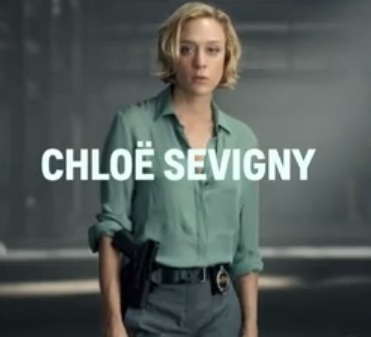 Stop if you've heard this one before: A forensic detective solves heinous crimes, but pays the ultimate price…her own humanity.
If this plot sounds familiar, you may have turned on your television in the past two years. Recently, there's been a surge in shows that flirt with cultish tendencies: Just tune in to Nic Pizzolatto's new HBO feature True Detective (which is not a spin-off on Alan Ball's HBO vampire show, though we could see how that would be super confusing), NBC's Hannibal, Fox's The Following, AMC's The Killing or Sundance's Top of the Lake. All of the above feature schizoid leaders trying to rule their own corner of the world, while one lawmaker plays a cat-and-mouse game that drags them deeper down into the brackish water of insanity.
So it makes sense that New York indie superstar Chloe Sevigny would be dipping her toes into this rating pool with a new A&E remake of a Danish TV show Den som dræber, or Those Who Kill, especially since Denmark is the home of the hottest dark drama source material outside of Britain.
But what's Those Who Kill actually about?

[youtube http://www.youtube.com/watch?v=krF-EMCedCA&w=560&h=315]
Going from this new trailer, we'd assume the show is about a lady law agent who works as a Detective Gorem/Bones-like figure, solving crimes about serial killers as she gets relentlessly drawn deeper into their worlds. Maybe there's a supernatural element, or maybe it's just got that Thomas Harris, Buffalo Bill-vibe going on.
Let's see how close we were. (No peaking!)
From TV By the Numbers:
A&E Network will premiere the new original scripted series "Those Who Kill" on Monday, March 3 at 10 PM ET/PT. The suspenseful drama stars Academy Award-nominated and Golden Globe-winning actress Chloë Sevigny ("Big Love," Boys Don't Cry) and James D'Arcy ( Hitchcock, Cloud Atlas). Based on the Danish crime series format inspired by the bestselling work of author Elsebeth Egholm, the thrilling drama follows Catherine Jensen (Sevigny), a recently promoted homicide detective who tracks down serial killers and relentlessly seeks the truth behind the disappearance of her brother. Pittsburgh serves as the picturesque backdrop for the ten-episode serialized drama.
Weird, that was accurately close. We promise we didn't peek! It turns out that even the most vaguely-insinuating trailer can now be destilled into pop culture tropes like "lady detective,"Silence of the Lambs" and "Danish reboot."