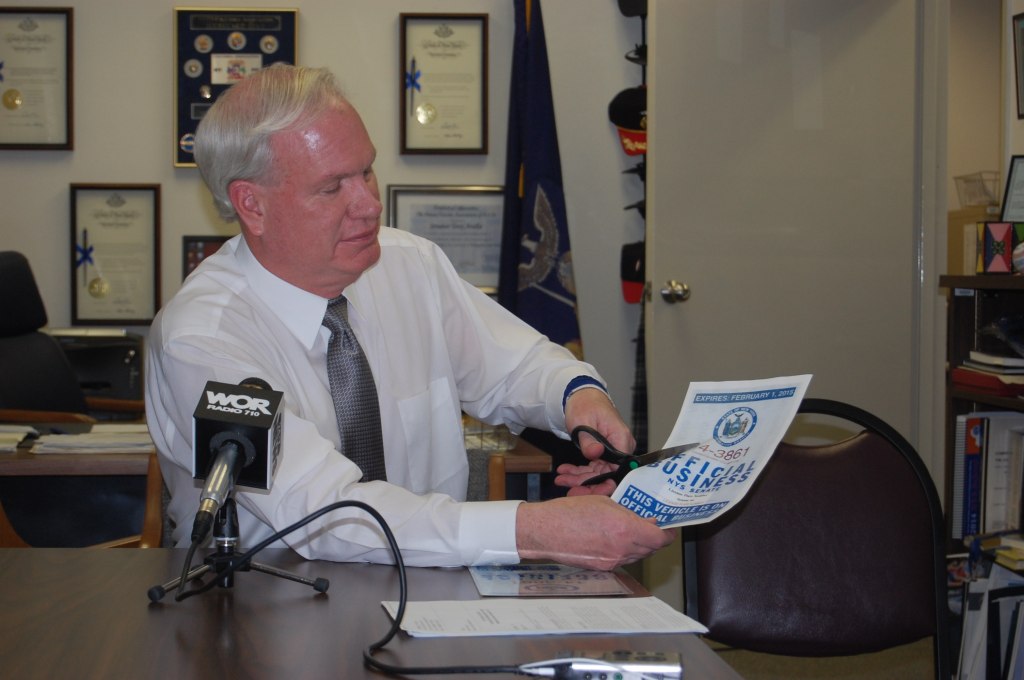 State Senator Tony Avella is going to have to park just like the rest of us.
At a press conference this morning, the Queens lawmaker cut up his official parking placard, which would allow him to park in some otherwise illegal areas while on government business. To help visualize the event, his office provided a photo of the destruction, which can be viewed above.
In a press release, the outspoken pol, who has cut up his parking placard before, labeled the act a "tradition."
"As elected officials we are counted on to set an example for our constituencies and rejecting unfair and unwarranted privileges is a clear opportunity for us to do that. We should have to experience the same parking dilemmas that every citizen of this City and State face on a day-to-day basis. By experiencing these problems, we develop a better understanding of the transportation issues facing our constituency," he declared.
"We should be held to the same standards as everyone else and instead of utilizing these ridiculous parking placards to make life easier for ourselves, we should be working to find ways to create a better quality of life for all New Yorkers, " concluded the senator.
Mr. Avella is not the only one going populist these days. Mayor Bill de Blasio was spotted–both by reporters and his official photographer–shoveling his own driveway after both snowstorms this month and turned down free Super Bowl tickets in order to watch Sunday's big game on television, "like the vast majority of New Yorkers."