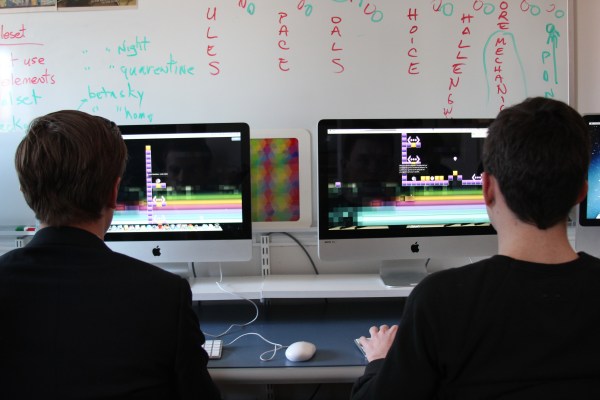 Your kid may look like he's zoning out on Subway Surfers—but it could be a class project. 
Like a growing number of his private school peers, Dwight School student Calvin Solomon, 15, is getting academic credit for an elective course in creating video games and apps.
"It's a lot of fun," said Mr. Solomon. "My old school had, like, one tech class that taught you to create an account on a website. It wasn't on the next level like this is."
The class came to fruition as a result of a partnership with Hidden Level Games, a New York City-based company that created Beta, a game-design platform.
In addition to taking the class in school, Dwight student Luca Ancona, 15, has pursued summer courses in game programming. "I'd be very happy if he went on to do something in video and computer gaming," said his mother, Jane. "I think that it can be quite a fascinating and lucrative field, and he can really earn a living that way," 
She added that she hopes that it will give him a "great advantage" when it comes time to apply to college.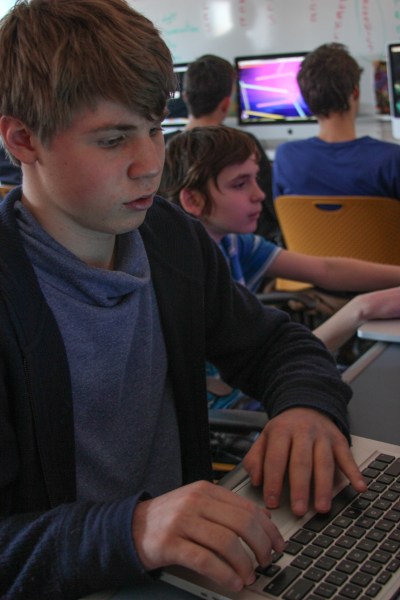 That remains a question. As similar classes spread throughout city private schools—while summer and after-school gaming programs pop up like Koopa Troopas in Super Mario —experts are divided on their value. One school of thought is that app and game design can prepare kids for careers in a lucrative entertainment field, whereas a more traditional view contends that such classes are indulgent and, therefore, far less of a measure of intellectual grit than, say, AP physics. 
"High schools are doing it, because it's attractive to students, but in the end, I don't think they're helpful when it comes to the world of highly selective college admissions," said Bev Taylor, founder and CEO of the Ivy Coach, a NYC-based college counseling firm. 
"If they want to become an entrepreneur or a video gaming expert and sell apps, maybe that course is going to help them to do that," she added. "I just don't see how these classes are going to help kids get into highly selective colleges or help them stand out in applying." 
Ms. Taylor's viewpoint aside, gaming courses are very much in vogue. Marymount and Hewitt students design software, websites, apps, games and robots. Nightingale Bamford School is offering an app-creating elective, while the United Nations International School offers game design. Trinity's computer lab lets students experiment with electronic music and gaming technologies, while the Spence School offers a "wearable computing" course. 
Jennifer Brozost, co-founder of the New York based Private Education Advisory Service, noted a difference between traditional schools—she called them "conservative, academic and old-fashioned"—and newer institutions in their openness to gaming classes. "Newer, more progressive schools are acknowledging the entrepreneurial side of things," said Ms. Brozost. "They realize the importance of standing out and showcasing talents and entrepreneurial spirit to gain acceptance to competitive colleges."
She added, "These classes are the wave of the future. I mean, Steve Jobs never played sports. All he did was work on tech stuff."
Eric Greenberg, president of an eponymous college advising and tutoring company, said that kids who excel in these endeavors could be prime candidates for colleges that offer game development majors, including New York University, Northeastern University and Champlain. 
"Colleges are always looking for ways to differentiate students from one another," he said. "Anything that makes the transcript look different tends to be valuable, because it allows colleges to differentiate more easily between students."
While a high score on Grand Theft Auto alone won't get anyone into Yale, Mr. Greenberg said, "These classes create students who are better candidates to be employed in certain areas, and it helps colleges see people who are going to be very strong contributors academically in the field of technology."
According to Mr. Greenberg, over the past five years, there has been a heavier emphasis on STEM (science, technology, engineering and mathematics) classes in the college admissions process, with colleges looking for anything that's directly or indirectly under that heading—even video game design. 
In their advanced programmer's workshop, Trevor Day School students have created arcade games, as well as video games. Some, like Bennett Foley, 17, used the class to create other kinds of tech-driven projects, like a virtual stock market trading desk. Mr. Foley's program tracked prices and purchases and assessed the current value of a stock portfolio utilizing tools including Twitter. 
"You can track hash tags," he said. "I tried to track how many times stocks names were used on Twitter to predict whether the stock was going to do something unusual that day." 
Mr. Foley added, "Just to make it clear, I didn't make any actual trades. That would be illegal."
His mother, Donna Silbert, said that he put it down on all 12 of his college applications and has already been accepted into one. 
"I can't even begin to understand what it is that he's doing. I know Microsoft Office and make my own holiday cards, and I thought that was good. But what he's doing blows my mind. We would love to see him continue with this," she said. 
Avenues also offers game design as part of its STEM curriculum for high schoolers and as part of its "mini-mester," during a week in February.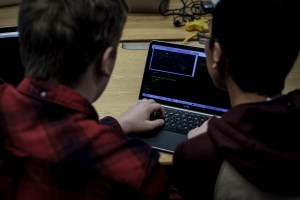 "A lot of schools get stuck in the regular academic stuff, but you have to be willing to give up math for five days and believe it'll feed interestingly back into academics," said Sarah Bayne, Avenues' global director of educational design. "I think a fair number of schools wish they had that much technology but don't know how to use it."
Bari Norman, co-founder and president of Expert Admissions, said that parents like such classes, because they are associated with potentially lucrative careers. But she cautioned that one app design class won't likely sway admissions officers, unless it's part of a suite of pursuits that show overall computer smarts. "I think the important thing is that a gaming class will be a clear show of both interest and experience and hopefully also a springboard to other related activities and experiences that could make the difference."
But there's a danger, notes Ms. Taylor, in supplanting more serious studies. 
"My fear is that taking this type of course is taking away from a course that could have a lot more weight, like English, math or social science," she said. "These highly selective colleges aren't interested in seeing technology courses or entrepreneurship. If you enjoy it, then do it on your own time. Don't do it instead of a core subject. Even as an elective, students who are applying to these schools are 'wowing' colleges with core subjects across the board, even as electives. I think a college would refer to these electives as less rigorous and, yes, undisciplined." 
Shawn Abbott, dean of admissions for New York University, said that game design "isn't any more compelling than taking an elective in journalism or music, unless, of course, the elective reinforces a sincere demonstrated interest in those areas," he said, adding that extracurricular activities, internships and research experience can help make the case for said interest.
Rather, he said admissions officers still tend to focus on core liberal arts and science coursework.
"Taking a course in app design or game design will only be compelling to an admission committee if the student can demonstrate that he or she has a genuine interest in those areas through other areas of involvement and indicates that they would like to continue that interest in college," Mr. Abbott said. 
Whether or not it's an asset on a college application, there's no question that some see real-life value in these classes. Take Andrew Pu, who started a development company, TyrannoTech, as a senior project at Trevor and keeps it running while he takes classes at NYU. His hires: fellow Trevor students. 
"I knew they could handle the work," he said. "They were being paid substantially higher than they would have at Best Buy or McDonald's, and they were doing work that they had a passion for."