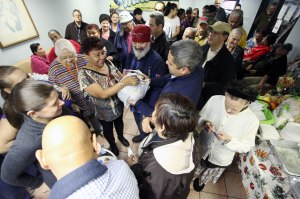 NEWARK – North Ward Councilman Anibal Ramos, Jr.'s announcement on Wednesday that he is leaving the Newark mayoral race has left open an important and lingering question: what will become of the labor union endorsements Ramos received?
Ramos was endorsed by a total of nine labor union groups, the most of any of the formerly four major candidates in the race. Central Ward Council Darrin Sharif also left the mayoral contest on Wednesday, leaving South Ward Councilman Ras Baraka and former state Assistant Attorney General Shavar Jeffries to fight it out.
Ramos got the endorsement of the Retail, Wholesale and Department Store Union (RWDSU) and United Food and Commercial Workers Region 1 (UFCW) one week before he dropped out to focus on keeping his council seat.
Ramos was also officially endorsed in January by Plumbers Local 24, Steamfitters Local 475 and Sprinkler Fitters Local 696, as well as the New Jersey Association of Pipe Trades, which represents 10,000 union members across the state in eight building trade unions.
The erstwhile mayoral candidate was endorsed by the International Brotherhood of Electrical Workers (IBEW) Local 1158 in December. Ramos was additionally endorsed by two of the largest building trades unions in the state – the Northeast Regional Council of Carpenters (NRCC) and the International Union of Operating Engineers (IUOE) Local 825 – in June.
In many ways, labor and politics still go hand in glove in New Jersey politics, and Newark is no exception to this rule.
Baraka is the sole mayoral candidate who had any success engaging Ramos in the labor union endorsement battle. He was endorsed by the Communications Workers of America, New Jersey's largest public workers union, in December. Baraka, a Newark public high school principal currently on leave, is a member of the City Association of Administrators and Supervisors (CASA).
Jeffries has yet to receive any major labor union endorsements.