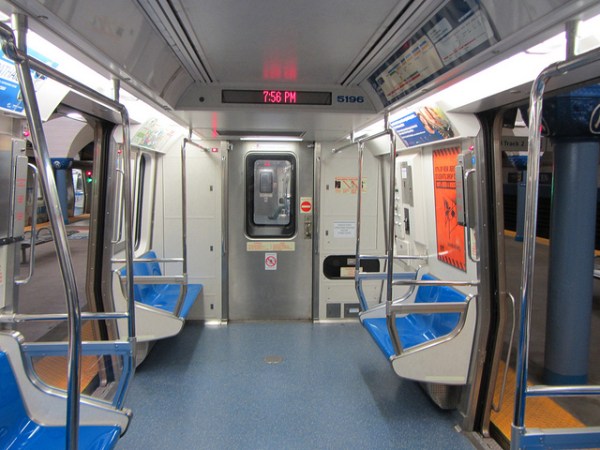 It is a pilgrimage every New Yorker inevitably makes. The well-heeled among us shell out $70 for a cab ride. The more frugal delve underground, into the abyss that is Penn Station, and then awkwardly schlep their luggage onto Airtrain or NJ Transit. Those willing to be seen in a urine-yellow bus take the private shuttle services.
But the shining light at the end of the tunnel (or bridge) isn't Mecca; it's Newark.
The trials and tribulations involved in traveling between Manhattan to Newark Liberty International Airport have become an inescapable part of flying for many locals. But the Port Authority has finally decided to change that.
In a newly-released 10-year capital plan, the PA has announced a proposal for a PATH extension that will connect the airport directly to Manhattan. The project is expected to cost $1.5 billion but will save riders untold millions in spilled coffee, migraine pills and psychiatric care.
The PA's contribution to the project is limited at $1 billion; the rest of the money will come from a still undetermined public-private partnership.
The addition, which is still in the planning stage, involves adding about two miles of track to extend the Newark line from its current endpoint at Newark Penn Station, as well as new platforms, a rail storage yard and parking garage.
Global Gateway Alliance, an advocacy group that works to improve airport infrastructure in the tri-state area, said in a press release that the project was "simply a good idea," and the first step in a continuing process.
"Efforts to develop better transportation to our airports shouldn't stop there," GGA said in the release. "A one seat ride from Manhattan to JFK and finally having viable mass transit to LaGuardia also need to be priorities."
Don't throw away that NJ Transit ticket just yet, though; the anticipated completion date is 2024, but knowing the PA's history of delayed projects, we'll probably be able to teleport to Newark Liberty by the time this extension is done.