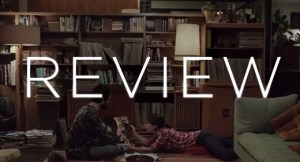 In an ingenious bit of marketing that will have executives at Fox wringing their hands, Amazon has taken the pilots for 10 new original series and made them available for free streaming. Viewers will rate the episodes, which will then determine what gets made into the next Alpha House, and what gets kicked to the web series curb.
Lets take a look, shall we?

[youtube http://www.youtube.com/watch?v=5UvHKvBxw40&w=560&h=315]
Technically, five of the shows offered are kids programming, leaving these five new features:
Primetime pilots
"Bosch" – Based on Michael Connelly's best-selling Harry Bosch series and written by Eric Overmyer and Michael Connelly, drama pilot "Bosch" follows a relentless LAPD homicide detective as he pursues the killer of a 13-year-old boy while standing trial in federal court on accusations that he murdered a suspected serial killer in cold blood. Bosch is played by Titus Welliver ("Argo," "The Good Wife") and stars Annie Wersching, Amy Price-Francis, and Jamie Hector. Henrik Bastin of Fabrik Entertainment ("The Killing") produced and Jim McKay directed the pilot.
"The After" – Written and directed by Emmy-nominee Chris Carter ("The X-Files") executive produced by Marc Rosen of Georgeville Television and produced by Gabe Rotter, "The After" follows eight strangers who are thrown together by mysterious forces and must help each other survive in a violent world that defies explanation. Aldis Hodge, Andrew Howard, Arielle Kebbel, Jamie Kennedy, Sharon Lawrence, Jaina Lee Ortiz, Adrian Pasdar, and Louise Monot star in the pilot.
"Mozart in the Jungle" – Dramatic comedy, "Mozart in the Jungle" was written by Oscar-nominated writer and director Roman Coppola ("Moonrise Kingdom," "The Darjeeling Limited"), actor and musician Jason Schwartzman ("Saving Mr. Banks," "Moonrise Kingdom," "Scott Pilgrim vs. the World"), and Tony-nominated writer and director Alex Timbers ("Peter and the Starcatcher"). The project is based on the memoir "Mozart in the Jungle" by Blair Tindall. Mozart in the Jungle is all about sex, drugs — and classical music — and shows that what happens behind the curtains at the symphony can be just as captivating as what happens on stage. Paul Weitz ("About a Boy," "Admission") directed the pilot and executive produced. Gael Garcia Bernal, Saffron Burrows, Lola Kirke, Malcom McDowell, Bernadette Peters, and Peter Vack star.
"Transparent" – Written and directed by Emmy-nominee and 2013 Sundance Best Director winner Jill Soloway ("Afternoon Delight,"" Six Feet Under" and "United States of Tara"), "Transparent" is a darkly comedic story about an LA family with serious boundary issues. In this exploration of sex, memory, gender and legacy, the past and future unravel when a dramatic admission causes everyone's secrets to spill out. Jeffrey Tambor, Judith Light, Gaby Hoffmann, Amy Landecker ,and Jay Duplass star in the pilot.
"The Rebels" – Written by Jeremy Garelick and Jon Weinbach, sports comedy "The Rebels" follows Julie Levine (Natalie Zea) after her husband suddenly dies and leaves her as the sole owner of a pro-football team. The Rebels creative team also includes executive producer, Matt Alvarez ("Ride Along"), musician and actor Ice Cube and Michael Strahan, former football player for the New York Giants and host of "Live with Kelly and Michael."
If networks weren't already freaking out over the complete breakdown of traditional pilot seasons, they will be now. This couldn't come at a worse time for traditional television, which is already having its lunch eaten by new streaming services like Netflix and Hulu Plus. The news that Amazon Prime might actually be making some shows worth watching in this, their second round of original series, is just more writing on the proverbial wall. Or comment section.