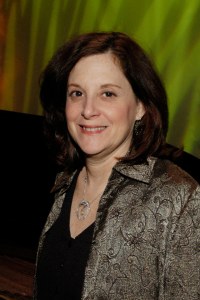 Karen Brooks Hopkins, who has helmed the Brooklyn Academy of Music since 1999, announced that she will step down in June 2015. During her tenure, Ms. Hopkins launched the BAM endowment with former BAM President and Executive Producer Harvey Lichtenstein, which grew to $90 million in 11 years. She expanded and renovated BAM's campus and facilities, built a board of 65 trustees, developed partnerships with cultural forces including the American Ballet Theatre, Alvin Ailey American Dance Theater, Barclays Center, the National Book Foundation, New York City Opera, Sundance Institute and the U.S. Department of State's Bureau of Educational and Cultural Affairs.
 
"Those who know me know that I often speak of our collective work at BAM as a crusade," Ms. Hopkins said in a news release. "Having been on the front lines for over three decades, I can say I have never been more proud of BAM's success both globally and right here in Brooklyn. I am confident and hopeful regarding its future, and look forward to watching it all unfold, hopefully from an aisle orchestra seat."


 
Ms. Hopkins, who lives in Park Slope, arrived at BAM in 1979. She was named to Mayor de Blasio's transition committee last November, and has previously completed a two-year term as the chair of the Cultural Institutions Group (CIG) and served as a member of the Mayor's Cultural Affairs Advisory Commission. She is currently a member of the boards of trustees of NYC & Company, the Downtown Brooklyn Partnership and the Global Cultural Districts Network. Among many accolades, France awarded Ms. Hopkins the honor of Chevalier de l'ordre des arts et des lettres.
"Karen has been my professional partner for the last fourteen years, and my trusted colleague here at BAM since 1983," stated Joseph V. Melillo, BAM's executive producer, in the release. "Many of us cannot imagine BAM without her, but among her myriad achievements perhaps the signature one is this: she has created such strength and stability for this institution that it can and will continue to triumph beyond her indomitable, peerless leadership."