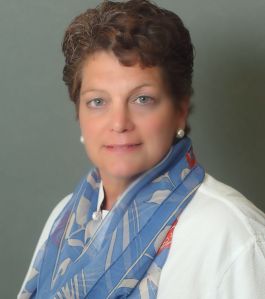 Donna Corrado, the head of Catholic Charities Neighborhood Services, is set to join the de Blasio administration–likely as the next commissioner of the Department for the Aging–multiple sources told Politicker this week. 
Ms. Corrado declined to comment through a spokeswoman, who directed all questions to the mayor's office, which also refused to comment.
"They've instructed her not to speak to anyone until after the appointment," one source said.
Ms. Corrado has worked for the charitable organization for more than two decades, and has served as its executive director since last November, according to a bio on the group's website.
She started her career as the charity's program director for "older adult programs" and later served as director of its Office of Government Relations and Public Policy. In 2010, she received an award from the Council of Senior Centers and Services of New York City, and holds doctor and master of philosophy degrees in social policy and administration and a master's in social work, the bio says.
During a January meeting with Cardinal Timothy Dolan, the new mayor complimented Catholic charities, and talked about his hopes for working more closely with the cardinal.
"We share common ground on the fundamental issues of fighting inequality and trying to help those in need," he said at the time.
Mr. de Blasio recently came under fire from some Catholic groups for his refusal to march in the annual St. Patrick's Day Parade because of its policy barring open LGBT participation. He was also criticized last year for not including Catholics in his initial transition team.
Mr. de Blasio had promised a "flurry of appointments" this week to fill the many still-vacant positions in his administration, but that has yet to materialize. (The mayor appears to have been set back by flurries of another kind: the constant snow.)
Mr. de Blasio is scheduled to hold a press conference at City Hall to make an unspecified announcement at 12 p.m. today.