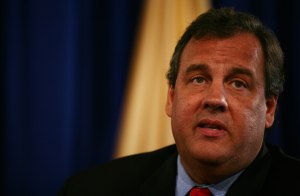 Gov. Chris Christie is trailing Hillary Clinton by 16 percentage points in a possible presidential matchup, according to a new poll.
The governor trails the former Democratic secretary of state 55 percent to 39 percent, according to the new CNN/ORC International survey that put Christie at a 48 percent to 46 percent edge over Clinton in December.
"Christie has also lost ground among independents, who were the key to his strong showing late last year," CNN Polling Director Keating Holland said, according to the news network.
"Christie got 59 percent support among Independents in December," Holland said. "Now that has dropped to 39 percent."